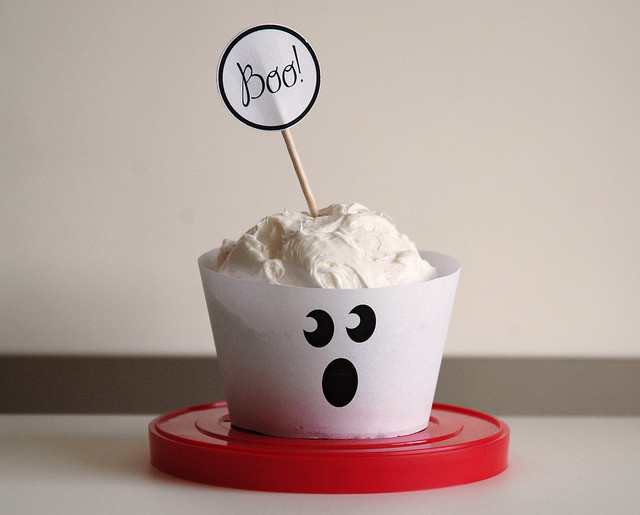 Cupcake wraps and toppers are the secret to making any dessert look a thousand times more appetizing. (Our relatively pathetic vanilla-vanilla cupcakes wouldn't have budged at a charity bake sale without them.) And if your dessert is already fabulous, well, even better. This ghost-themed wrap-and-pick set is obviously meant for Halloween, unless you really really like ghosts.
And guess what? They're free—thanks to genius crafter Alanna George. Simply download, print, snip and glue/tape...and you're done.
And, be sure to check out our other great crafts in our Craft Of The Day slideshow below.