You probably thought you'd seen every Kate Moss cover there could possibly be.
But we bet you haven't seen cartoon Kate Moss.
Herself imagines Kate a tad darker than we know her, with a glamorously voluminous blonde hair 'do, a luxe fur collar and jeweled earrings.
While the character is quite stunning, we can't help but think this Kate looks a little more like Gosselin than Moss.
Herself is an unusual mag, in that all of its issues are hand-drawn. Described as "an entirely illustrated biannual fashion publication," Herself has released its Portrait Issue with pics of Moss as well as Angelina Jolie and Frida Kahlo (although none of them wear the luxe threads Cartoon Kate does: Prada coat, Van Cleef & Arpels earrings and a Boucheron bracelet for the 1-dimensional diva!).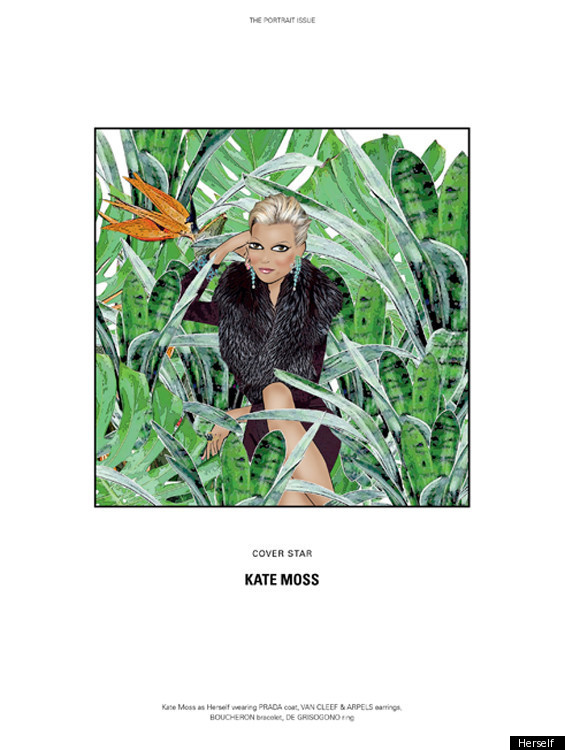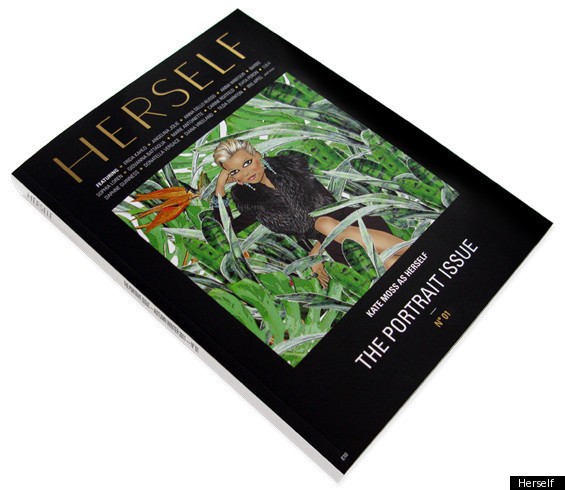 FOLLOW HUFFPOST