Most celebrities like to maintain their privacy, shading their faces from paparazzi and sneaking out back doors to avoid crowds. Jonah Hill, on the other hand, has his phone number plastered all over the country.
The "Moneyball" star next leads in "The Sitter," in which he plays an unemployed 20-something who is forced to start babysitting to make some cash. When he was shown the poster, he was pretty pleased with the concept: a homemade ad, plastered on a pole, that featured his face and a bunch of tearaway tabs marked with a phone number. He asked the marketing people at 20th Century Fox where the number (917-409-7838) actually led; when they said it was just a hotline with a message at the end, he had a different idea.
Now, 250,000 phone calls and 100,000 voice mails later, Hill laughs about the experience of carrying a phone attached to a number advertised nationwide.
"It's really funny. People are really shocked when I pick up the phone," Hill told The Huffington Post in a phone conversation (though, not from the nationally advertised line in question). "They mostly just kind of can't believe that it's actually me. They mostly go, 'Oh man, what's up, what are you doing?' But the excited version of that. And I go, 'I'm just hanging out, what are you doing?' And they're like 'Oh, what are you doing? What's up?'"
The callers, he said, mostly just keep saying "What's up?" over and over again -- unless they're drunk. Which happens a lot, and often involves "both men and women wanting to be intimate together."
Even when he doesn't pick up, the experience has provided plenty of laughs.
"The voice mails are so funny. I think we're going to release some of them," he said. "It's not a bunch of law professors at Harvard calling. Although Seth Rogen told me when he was on the '50/50' promotional tour, he called and left a message. I'm trying to find it."
It'd be hard to top the things Hill says in the actual movie, though. As the derelict babysitter, he ends up taking the group of kids on a wild adventure through New York City, going full tilt with the obscenity directed toward elementary schoolers. While the dynamic between kids and inappropriate caretaker has been explored before -- see: "Adventures In Babysitting," "Uncle Buck" and "Mr. Nanny" -- Hill sees this film as a raunchy, real life take on the situation.
"I'm trying to make a middle finger to the movies that I think did this the wrong way," he said. "I think in order to do that, you've got to go as hard as possible." That insistence did, however, cause some trouble. "It was a fight with the people that paid for the movie, because I'm not going to make this movie and have it be a soft version of the movies I'm making fun of," he insists, defending his choice to go hard R rated.
That being said, he was conscious of the fact that he was yelling curse words at little kids.
"I would just try to be their big brother type of guy, and I was like look, 'I'm gonna be cursing at you guys and I'm gonna say really mean, nasty things to you but it's all pretend, and when the camera's rolling, that's not me, I'm your friend and I think you guys are so talented and cool and awesome,'" he remembers, laughing about how he tried to prep them for the verbal onslaught.
Turns out, he didn't need to be concerned about the kids' psyches.
"They loved it. They were getting to curse and stuff, they were so happy," Hill laughs. "I found this method where I would just throw candy into the car if they were getting too annoying. I would just get a bunch of candy and throw it in the car and they would ravage it like a bunch of animals."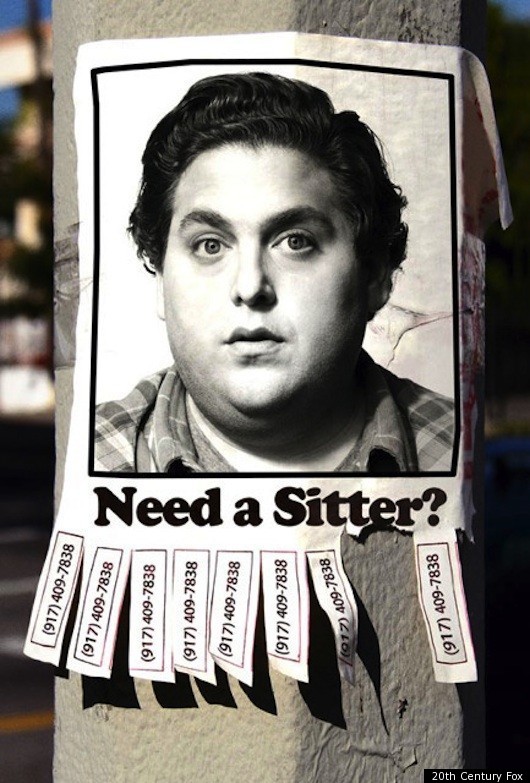 SUBSCRIBE TO & FOLLOW ENTERTAINMENT
HuffPost Entertainment is your one-stop shop for celebrity news, hilarious late-night bits, industry and awards coverage and more — sent right to your inbox six days a week. Learn more