Mariah Carey, Nick Cannon Show Off Twins (PHOTO)
10/18/2011 01:38 pm ET
|
Updated Dec 18, 2011
It's taken over five months, but we finally have our first look at Mariah Carey and Nick Cannon's twins!
Ok, so we can't see their faces -- yet -- but the photo is a great tease leading up to the big reveal of Moroccan and Monroe on ABC's "20/20" this Friday.
We may not have seen much of the twins since their April birth, but we definitely got an eyeful of Carey during her seemingly never-ending pregnancy.
Check out the photo of the happy family -- with Barbara Walters, of course -- and check out more photos of celebrity kids below!
PHOTO: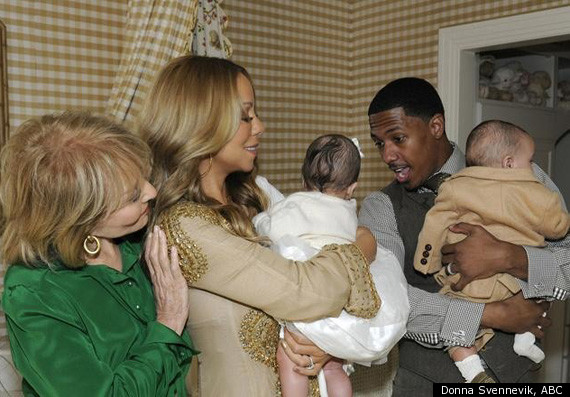 Celebrity Kids: Out And About(CLONED)