Ann Curry's 'Today Show' Outfit: Super Stylish or Super Weird? (PHOTOS, POLL)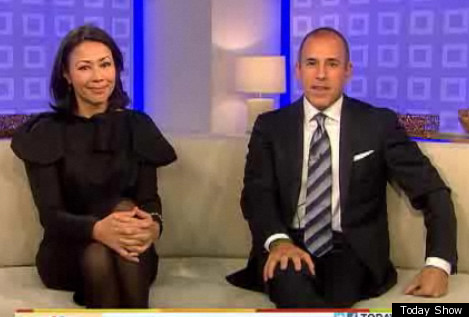 Ann Curry popped up on the "Today Show" this morning for her usual co-hosting duties, but as Dodai Stewart at Jezebel noted, her outfit was a little....Gaga-esque.
In a black dress with voluminous shoulders and slitted sleeves, Curry seemed ready for an early Halloween. That doesn't mean she's taking her new "Today Show" anchor duties -- Curry replaced Meredith Viera as co-anchor in June -- overly seriously, however. Earlier this month she joined Ellen DeGeneres to prank unsuspecting tourists on camera at Universal Studios.
Nevertheless, we still dig Curry's style, so we're not backtracking on including her on our 10 Most Stylish TV Anchors list.
What do you think: Is Ann's outfit "Today"-appropriate, or should she lighten up the colors a little?