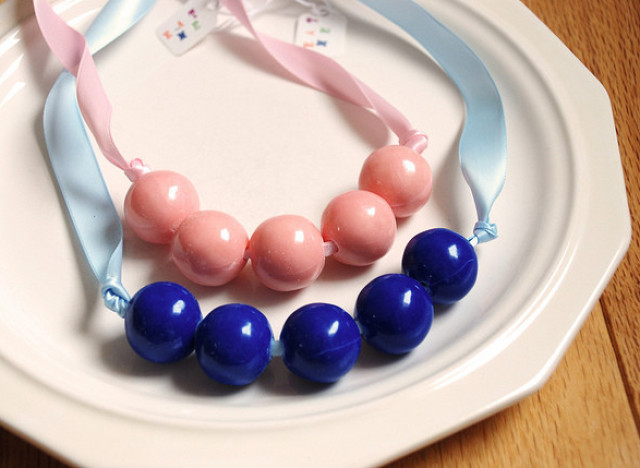 Flickr photo by Alanna George
There's nothing wrong with old-fashioned candy necklaces, but we always thought that the idea could be improved upon. Or at least made with better candy instead of what appears to be bits of ceramic tile. So why not gumballs? They're brightly hued and look like oversized pearls.
It turns out that gumball necklaces are a bit of a "thing" on the internet, with plenty of wedding and craft blogs offering their take on the idea. But our favorite comes from Alanna George of The Crafty Nest. Her version is beautifully simple to the point where, if the gumballs were beads, we'd totally wear the necklace.
The process is pretty simple: Just poke holes through the gumballs using a knitting needle, then thread through pretty satin ribbon. For the complete tutorial, visit The Crafty Nest.
And, be sure to check out our other great crafts in our Craft Of The Day slideshow below.
Have something to say? Check out HuffPost Home on Twitter, Facebook, Pinterest, Tumblr and Instagram.