Katie Holmes is moving on.
No, she's not leaving her husband of almost five years, Tom Cruise. She's just ready for some brand new adventures, and a new chapter of her life as an actress.
"I'm excited to begin a new phase: roles I might have been afraid to play before, places I want to travel to with my daughter. I'd like to build the design business. But not too fast," Holmes reveals in Marie Claire's November cover story.
But before taking on new movie roles or "Slutty Pumpkin" TV spots, Holmes is first and foremost a mom to 5-year-old daughter, Suri, who is often in tow wherever Holmes or Cruise are working.
"My daughter was with me the other day at a work event and it was a long day. I took out some paper and markers that I had in my bag, and someone said to me, 'Oh, that is so cute,' and I looked at her and thought, 'No, this is not cute. This is what all mothers have to do.'"
Holmes, who recently hit the big screen in the thriller "Don't Be Afraid of the Dark," recently told Reuters that she has a better understanding of certain roles thanks to being a mom.
"I think being a mom myself, when I read my character [in "Don't Be Afraid of the Dark] and I saw the journey she takes and how we see her make sacrifices for her child -- I think I didn't understand that until I became a mom," she said. "Just how much you love this person. You will do anything for that person, and you have strength you didn't know that you had, which is what I like about my character. So I think that being a mom definitely gave me much more insight to this character."
For more head over to Marie Claire and check out the November issue, which hits newsstands October 25.
PHOTOS: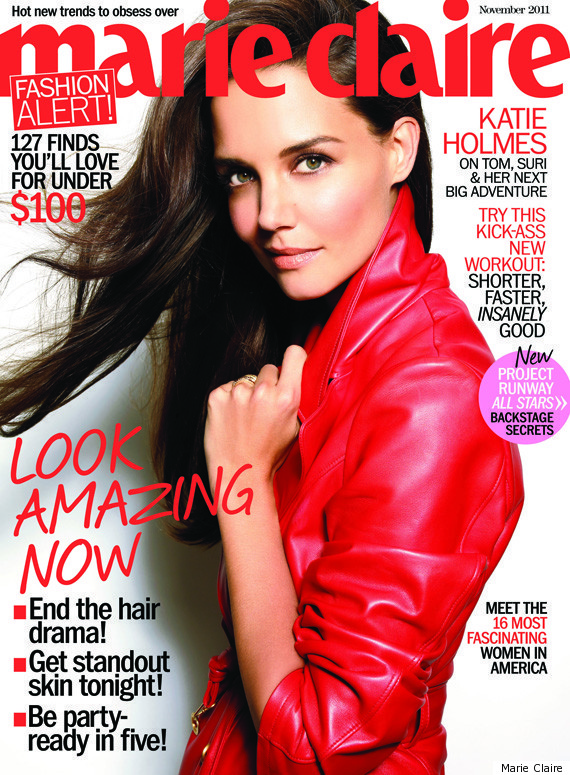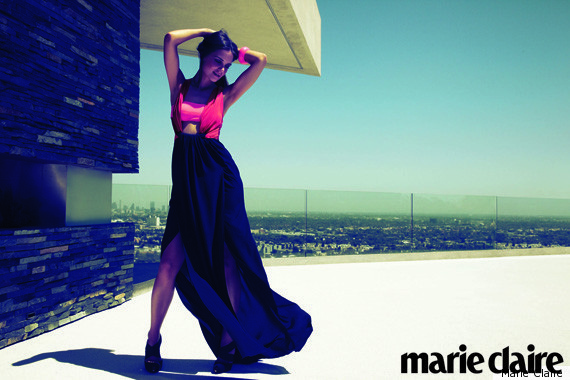 The Many Faces Of Suri Cruise(CLONED)
FOLLOW HUFFPOST