Family vacations in North Dakota can be rewarding experiences or absolute disasters -- it all depends on pre-trip homework. To make planning easier, we've done all the preparation. As part of a Huffington Post series on traveling with children, here are answers to some frequently asked questions about North Dakota family vacations.
Salem Sue, World's Largest Holstein Cow
Salem Sue
is the world's largest animal structure. The six ton bovine is 38 feet tall and 50 feet long and can be seen up to 30 miles away on a clear day. She holds a Guinness Book of World record for her size. Salem Sue, who marks the history of the dairy industry in the New Salem area, is joined in the state by other mammoth animals that include a bull in Pettibone, a buffalo in Jamestown, turtles in Bottineau and Dunseith and a walleye in Garrison.
Address: North 8th Ave., New Salem, ND 58563
Phone: 701-843-7828.
Hours: Salem Sue is open 24 hours a day, 7 days a week.
Price: Free.
Lake Ashtabula
Lake Ashtabula
is located in one of the more scenic North Dakota river valleys and has plenty to offer year round. In the winter visitors can ice fish, ice-skate and snowmobile. In the summer visitors can cool down on the beach, go swimming in the lukewarm waters, fish for fresh water fish, boat or just relax in the sun's rays. Picnic areas are located throughout the area.
Address: 2630 114th Ave. S.E., Valley City, ND 58072
Phone: 701-845-2970
Hours: Open 24 hours a day, 7 days a week.
Price: Prices vary depending on the activity.
Thunder Road Family Fun Park
Thunder Road Family Fun Park
is a multiplex that offers attractions for families and kids of all ages to enjoy. The park has two unique 18-hole miniature golf courses, a 1,100 feet go-kart track, six batting cages, bumper cars and a video arcade for non-stop fun activities. The mini-golf courses have numerous obstacles that make the experience more challenging and fun. If golf is not your game, the go-kart track has nine hair-raising turns and the arcade has hours of entertaining games.
Address: 2902 Thunder Road, South Fargo, ND 58103
Phone: 701-282-5151
Hours: The park is open June through Aug. from 11 a.m. to 11 p.m. The park's hours vary May through Sept.
Price: The price varies depending on the activity.
Chahinkapa Zoo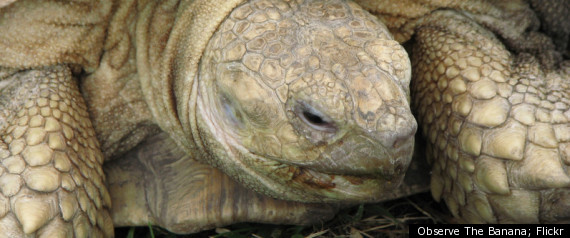 Chahinkapa Zoo is an educational, fun environment where visitors can view animals indigenous to the area, as well as animals from across the globe such as a black and white ruffled lemur or a Kodiak bear. Other animals, like the plains zebra, can be seen in habitats that are meant to preserve the species and educate visitors. A petting zoo allows visitors to interact with various animals. There is also a carousel in the park, concessions serving up ice-cold soda and a campground.
Address: 1004 R.J. Hughes Drive, Wahpeton, ND 58075
Phone: 701-642-8709
Hours: The zoo is open daily in May, Sept., and October from 10 a.m. to 5 p.m. and June through August from 10 a.m. to 7 p.m. It is closed from Nov. through April.
Price: Adults, $8; children 4 to 12, $4; seniors, $7; children 4 and younger, free.
Gateway to Science
Gateway to Science
is a hands-on experience where children are encouraged to use their imagination in over 90 interactive exhibits. Attractions range from the beauties of nature in the butterfly display to the physics of a roller coaster. Science exhibits encourage visitors to exercise their brains with interactive puzzles and experiments. Throughout the year, the museum hosts various events, including "Spooktacular Science" at Halloween where visitors can participate in various forms of mad science.
Address: 1810 Schafer St., Ste. 1, Bismarck, ND 58501
Phone: 701-258-1975
Hours: The museum is open Monday through Thursday from noon to 7 p.m., Friday and Saturday from noon to 5 p.m. and is closed Sunday, New Year's Day, Presidents Day, Good Friday, Memorial Day, Independence Day, Thanksgiving Day, Christmas Eve and Christmas Day.
Price: Adults, $5; children ages 4 to 18, $2; children 4 and younger, free; military and families with ID, free.
Fort Totten Historical Site
Fort Totten Historical Site
is a museum located in a town that once served as a military post and boarding school for Native American children. Visitors can role-play as a soldier, teacher, Chippewa student or Dakota teenager. Each role is part of a self-guided tour where visitors can explore the site's history and follow life at the fort through their eyes. Each role is based on oral histories provided by various 19th and 20th century Spirit Lake tribal members.
Address: 417 Cavalry Circle, Fort Totten, ND 58335
Phone: 701-766-4441
Hours: The museum is open daily May 16 through Sept. 15, 8 a.m. to 5 p.m. and Sept. 16 through May 15 by appointment only.
Price: Adults, $5; children, $1.50.
The Children's Museum at Yunker Farm
The Children's Museum at Yunker Farm is an interactive educational experience that children of all ages can enjoy. The exhibits, such as the working beehive, are meant to stimulate your child's imagination while teaching them about various topics that span the globe, including nature, bugs, role-playing, science and business. The entire museum is a hands-on experience that encourages parents to be as imaginative as their children. A visitor can be a beekeeper or explore the depths of the sea while touring the museum.
Address: 1201 28th Ave., North Fargo, ND 58102
Phone: 701-232-6102
Hours: During the school year the museum is open Tuesday through Saturday from 10 a.m. to 5 p.m., Sunday from 1 to 5 p.m. and is closed on Mondays. The museum's summer hours are Monday, Tuesday, Wednesday, Friday and Saturday from 1 to 8 p.m. and Thursday from 1 to 5 p.m. It is closed on Sunday.
Price: Adults and children, $5; children 5 and younger, free; train rides, $1; carousel, 50 cents.
What are your family's favorite North Dakota destinations?
SUBSCRIBE AND FOLLOW
Get top stories and blog posts emailed to me each day. Newsletters may offer personalized content or advertisements.
Learn more