Charity And Its Discontents: Politics And Philanthropy On The Presidential Stage
WASHINGTON -- Charity is at once a virtue, a wedge, a symbol and a prism. For those who believe in limited government, charity is the answer to the riddle at the heart of free-market conservatism: What about the poor? The needy? The ones left behind?
The Huffington Post examined each of the contenders for the White House through the lens of their charitable efforts. A close look reveals telling patterns.
The 2012 Republican candidates for president have a mixed record of charitable giving. Little is known about Michele Bachmann, Ron Paul or Rick Santorum, due to a dearth of public records and campaign disclosures. Texas Gov. Rick Perry released his income tax returns, which reveal that his donations to charity rose in tandem with his political influence. Mitt Romney and Newt Gingrich both spent years building large private foundations to advance their charitable and political goals. Herman Cain, on the other hand, refuses to blend politics with charity. Last, there is Jon Huntsman, Jr., the son of a great philanthropist, for whom friends say the approach to charity never wavers amid the ups and downs of politics.
On the Democratic side, President Obama and Vice President Biden have each publicly disclosed 10 years' worth of income tax returns, which reveal a surprising disparity between the two men.
There's an old stereotype about charity and politics that conservative voters are less concerned with whether or not politicians donate to charity than liberals. Yet a robust, private charity is central to the conservative world view, which means that charitable giving may end up being more important to Republicans.
A comprehensive 2008 study revealed that participants who identified as conservatives reported giving significantly more of their average household incomes to charity than participants who identified as liberals. For progressives, society is made better by the collective action of a democratic people, expressed through their government. For conservatives, social ills ought to be relieved not by government, but by individuals acting on their own or through private charities. It stands to reason, then, that Republicans would naturally display more interest in the 2012 candidates' charitable giving records than Democrats. They are also more likely to place a premium on candidates with strong records of giving to charity.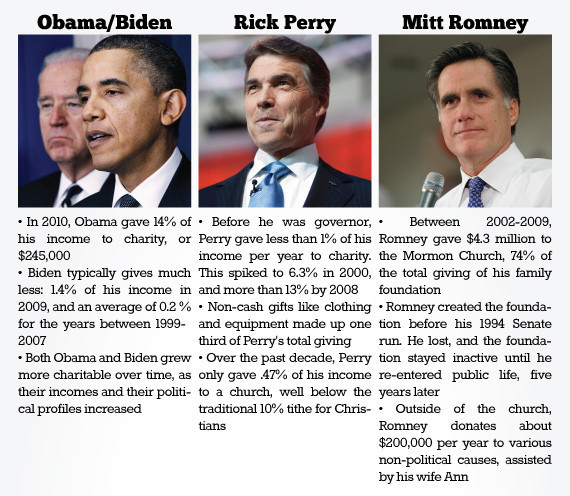 Obama/Biden: Night and day on charity
The current White House is a case study in contrasts when it comes to charitable giving. President and First Lady Obama have shown an impressive commitment to philanthropy, giving increasingly more as their income has risen. But the increase in giving has also corresponded with political ascent, bringing far more scrutiny of their personal finances. Nonetheless, in 2010 the Obamas gave $245,000 to charity -- roughly 14 percent of their $1.7 million income. In each of the previous three years they gave about 6 percent. This rose from $2,350 in charitable donations made in 2000, or about one percent of their $240,000 income that year.
Vice President Biden and his wife, Dr. Jill Biden, on the other hand, have given very little to charity, at least as reflected in their tax returns. From 1999 to 2007, the Bidens declared just 0.2 percent of their income as charitable donations. That percentage didn't climb above one percent until 2009, when they gave $4,820 out of $333,000 in income, or 1.4 percent.
These figures place Biden and his wife well below the national giving average. According to a report by GivingUSA, total estimated charitable giving in America in 2010 was 2.0 percent of the nation's Gross Domestic Product. Experts prefer this measurement over individual income statistics because it factors in broader economic conditions, such as the Great Recession.
Compared to that baseline, most of the Republican candidates for president fare reasonably well.
Perry's influence, generosity grew in tandem
The only GOP candidate who has released his income tax returns is Gov. Perry, which is ironic given his reputation for secrecy. Texas law, however, requires that the governor make his or her tax returns public, and Perry has complied by disclosing his filings dating back to 1996.
Like Obama, Perry's charitable donations increased alongside his financial and political fortunes. Perry served as Texas' lieutenant governor from 1999 to 2000, when he replaced George W. Bush, who had just been elected president. For the five years on record before that, Perry never gave more than one percent of his income to charity, just like Biden. In 2000, Perry made only $646 in charitable donations, out of $137,000 in income, or roughly 0.4 percent.
In 2001, Perry's first full year as governor, his charitable giving spiked to 6.3 percent, or $9,150 from an income of $146,000. Charitable donations from Perry and his wife, Anita, have fluctuated since then, and their tax returns have only been disclosed through 2008. Nevertheless, from 2001 to 2008 their charitable donations averaged 4.4 percent of their income every year.
But there is one significant caveat. Of the $97,864 that the Perrys gave to charity between 2001 to 2008, nearly a third of that total -- $30,518 -- was in the form of non-cash gifts, which are known as "in-kind" donations in the charity world. Most of these in-kind gifts consisted of clothes, housewares, sports equipment and other items intended for nonprofit groups. Their value was determined by the Perrys, a standard practice with in-kind donations. If these in-kind gifts are subtracted from their eight-year giving total, records show the Perrys donated around 3 percent of their yearly income.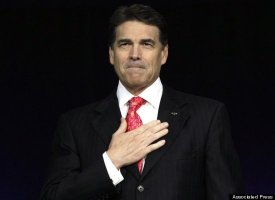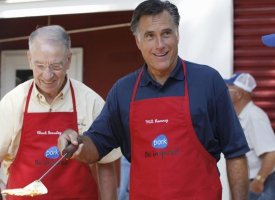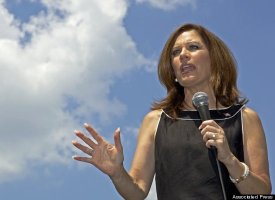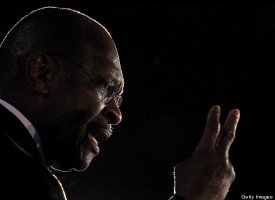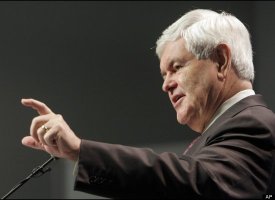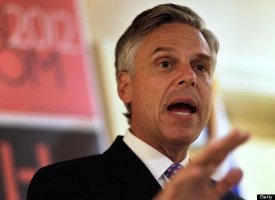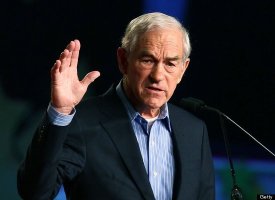 Subscribe to the HuffPost Hill newsletter!