Leather jacket? Check. Trucker hat? Check. Pants? Not so much.
Christina Aguilera stepped out Thursday to do a little lingerie shopping at Agent Provocateur in LA, but yet again seems to have left the house in an incomplete ensemble.
Seriously, Christina, where are your pants?
Don't get us wrong -- we're all for taking fashions risks, but if your going to rock Louboutins, at least take the time to throw on some pants. (And no, booty shorts -- or whatever tiny article of clothing she's wearing -- don't count.)
For more on Christina's scandalous shopping spree, head over to X17Online.
PHOTO: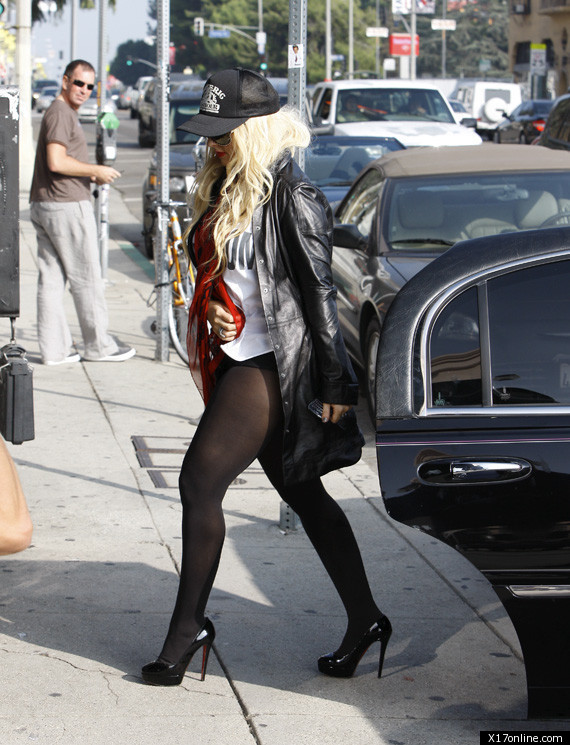 Celebrities Without Pants

FOLLOW HUFFPOST