Scott Walker Recall Hampered By 60-Day Window For Governor To Raise Unlimited Cash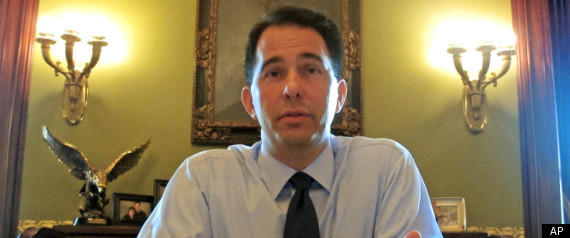 Mother Jones:
The fight to recall Wisconsin Gov. Scott Walker begins November 15, when the 60-day window opens for progressives, Democrats, and other Walker opponents to gather the more than half-million signatures they'll need to trigger a recall election. Conveniently for Walker, a loophole in Wisconsin elections law opens up the same day and spans the same 60-day window. For that two-month period, the state's $10,000 donation limit for individuals giving to gubernatorial candidates is out the window. That's right: Walker can raise unlimited campaign cash for his recall defense as his opponents round up support to recall him.
Read the whole story: Mother Jones
Subscribe to the HuffPost Hill newsletter!