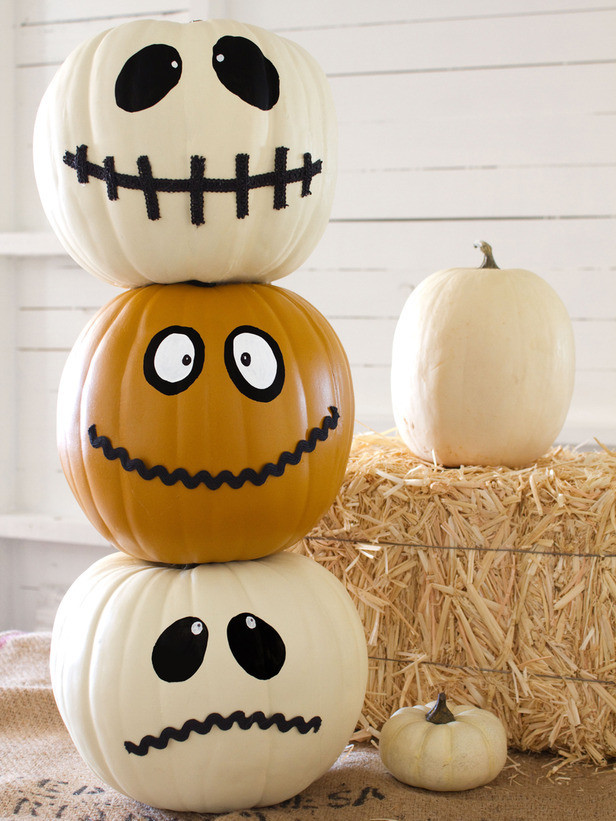 Add some whimsy to your front door with this playful pumpkin topiary, something we know trick-or-treaters will love. All you need are three faux pumpkins, basic craft supplies and a little creativity. First, cut a hole in the base of the top two pumpkins so they stack easily. Then, adhere some black craft ribbon to each of the pumpkins to form mouths, and use acrylic paint to make eyes. Then, hot glue gun the three pumpkins together and voilà, you have a pumpkin totem pole! Remember to give each pumpkin a unique personality - we especially love the bottom pumpkin's pouty features and longing look upwards here.
For more detailed instructions, visit HGTV.
SUBSCRIBE AND FOLLOW
Get top stories and blog posts emailed to me each day. Newsletters may offer personalized content or advertisements.
Learn more