Tebowing Takes On Planking In Bid For Hottest Internet Meme Stardom
It's the hottest new internet meme since email. It leaves photobombing, planking, owling, and all that other nonsense in the dust. It's divinely inspired. It's solidarity and satire all in one. It's: TEBOWING.
According to a Tumblr devoted to the phenomenon:
'to Tebow' (verb): to get down on a knee and start praying, even if everyone else around you is doing something completely different.
Genius? Yes. Preordained? Possibly... though we'd have to ask Tebow himself.
Click through photos of Tim Tibow uh.. Tebowing through the years and submit your own Tebowing shot:

You've seen Tim Tebowing (below), now share your own Tebowing pics. Click 'add a slide' at right to submit your own Tebowing picture to the slideshow.
Find a picture, click the participate button, add a title and upload your picture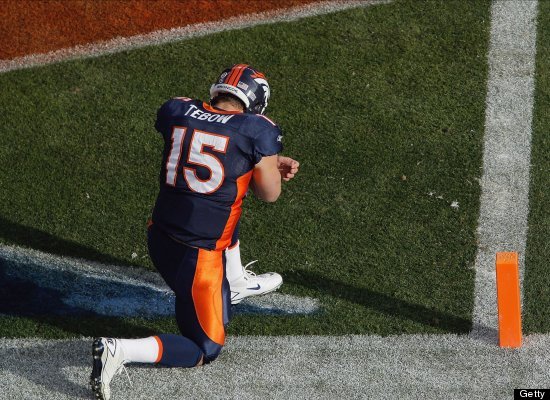 tj101

said on 28 Friday 2011 am31 3:03 am:


But when you pray, go into your room, close the door and pray to your Father, who is unseen. Then your Father, who sees what is done in secret, will reward you. Matthew 6:6
Total comments:
0
|
Post a Comment