MIchelle Obama pulled out one of her favorite Thakoon dresses yesterday when she met with students from John Sexton Elementary School at Tampa International Airport.
Aside from serving as a shining example of good looks and health in the figure flattering dress (she's clearly sticking to her "Let's Move" campaign), the FLOTUS reminds us that we can (and should) wear florals into the Fall.
So, don't just reserve flowery prints to Spring and Summer--blossoms are just as beautiful (and appropriate) in the Fall and Winter. Simply look for prints in neutrals, dusty hues and autumnal colors. You'll want to stay away from anything that looks too tropical.

Checkout the floral items below to get you on the right track.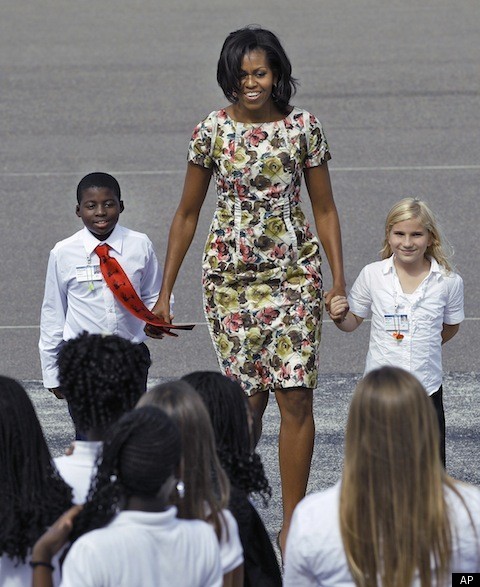 FOLLOW HUFFPOST