It's no secret that we love Rachel Bilson, not only for her pitch-perfect style but also for her laid-back attitude.
The Nylon cover star, who appears on the mag's November issue, proved her regular-girlness by rooting around in her purse... and we were surprised just how candid she was:
"I feel like Mary Poppins! Look at this, I have a bra in here!" She lifts out a teal bra and feigns disgust before stuffing it back in. Next she pulls out her birth control and takes her Saturday dose with a sip of milkshake. "The first week I get so nauseous so I have to take it with food... All right, let's see what else is here: makeup remover, Advil, nail accessories... Oh! I have socks and a pen in here, too! My wallet, sunglasses, my call sheet, checkbook... I have some Mexican jumping beans! You never know when you may need them!"
What kind of giant bag does Rachel carry? Because we want one for ourselves.
The "Hart of Dixie" star also reveals, however, that she's not so laid-back when it comes to getting dressed:
"I always had to dress myself, which is very interesting when you're two. My poor mom. There was this one dress, it was my favorite - it was really colorful and big and ridiculous. I wore it until it fell apart. I was a very bossy fashionista when I was three. I feel like if I ever have a daughter, there is going to be some sweet revenge placed on me because of how I was as a kid."
It's all been worth it, though, to achieve her signature personal style. Take a look at Rachel's cover shoot and a slideshow of her best looks below! And head to Nylon.com to read more.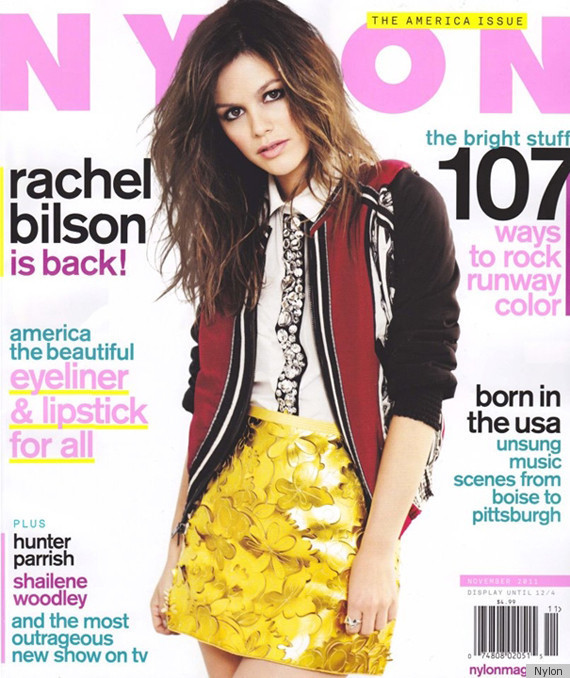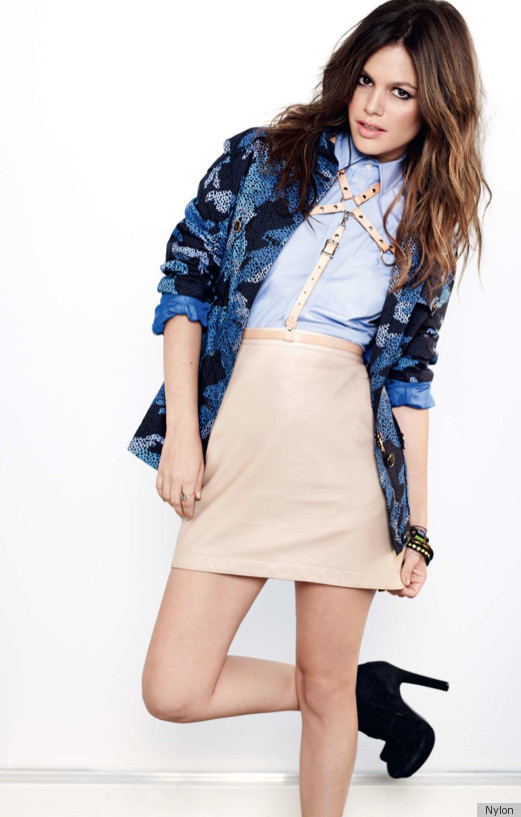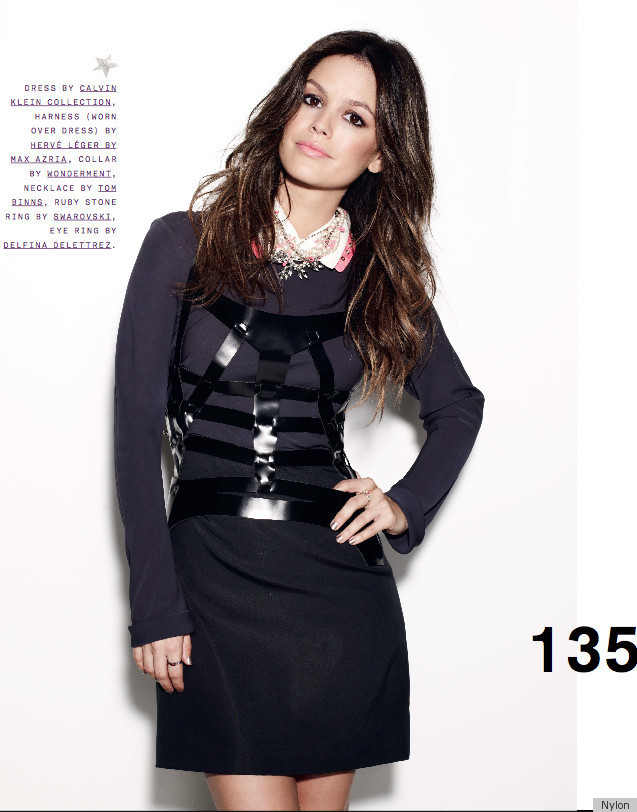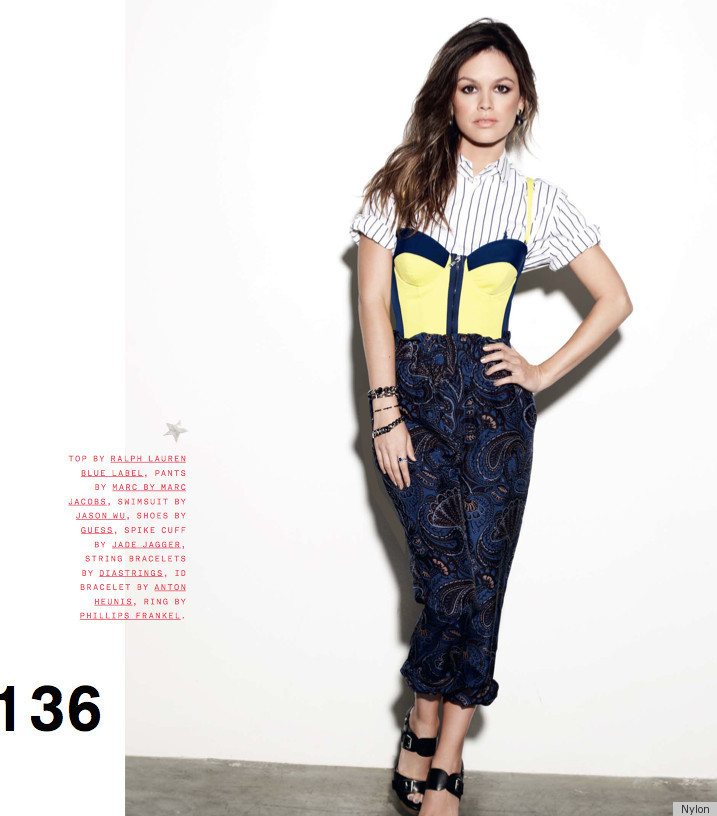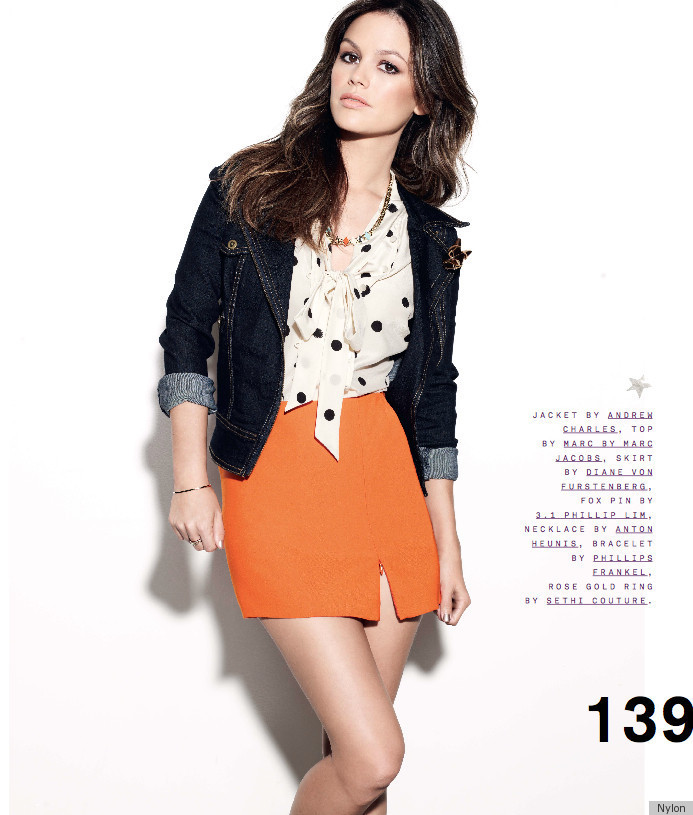 Low-maintenance in ripped jeans and a tank.

Keeping it simple in stripes at the "O.C." premiere party in '03.

In a too-loose drapey top at the "Saved" premiere.

Casual-cool in a sheath and jacket at a Lucky event.

In a breezy, boho maxi-skirt at the premiere of "Garden State."

In a frothy frock at the 2005 Writers' Guild Awards.

Celebrating Marc Jacobs' new L.A. store in a lace skirt and pastel cardi.

Beginning to embrace understated elegance.

Coming up rosy: in a feminine jumper at Derek Lam in 2006.

Decked out in a floor-sweeping gown for the 2006 Vanity Fair Oscar party

Looking polished in a pretty blouse and pencil skirt.

In smart layers at a 2007 Badgley Mischka show.

With a belted black dress, style is a cinch.

In a sleek LBD at a Chanel event.

In a pristine mermaid gown at the Art of Elysium gala in 2008.

A pink purse pops against a noir ensemble.

Again, demonstrating the genius of small bursts of color.

In a punchy print at spring 2011 NYFW.

Rocking a minidress with major fringe benefits.

Gallic-chic at the Chanel resort 2012 show in France.