October 2011 Winter Storm: Wet Snow Pushes Into D.C. Suburbs As City Expects Mostly Slush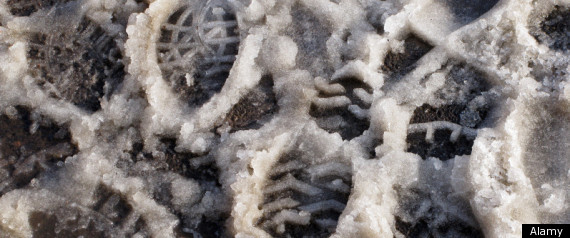 WASHINGTON -- Parts of the D.C. region remain under a winter storm warning as a storm system pushes through the area. While the District of Columbia is expected to see mostly rain with some slush, areas west of the city will see accumulating snow. According to the National Weather Service, 4 to 6 inches could accumulate in those areas with more in higher elevations. Although snow has already fallen in D.C.'s western and northwestern exurbs, more is expected through Saturday afternoon.
In Virginia, Loudoun and northern Faquier counties, and areas to the west and southwest are under a winter storm warning. Closer to D.C., Virginia's Prince William and Fairfax counties and Montgomery County in Maryland are under a winter weather advisory. Maryland's Frederick County is under a winter storm warning, along with counties to the west. Areas to the south, east and northeast of D.C. will see rain as a Nor'easter storm system pushes up the East Coast.
On Friday, D.C. transportation and public works crews had a previously scheduled "dry run" of the city's snow preparedness operations. In a statement, Department of Public Works Director William Howland said that city crews will be monitoring bridges and elevated structures and will treat them with salt if necessary. "If the snow doesn't materialize, we will stand down," Howland said.
WATCH: Nor'easter Develops