Story has been updated to include a statement from Charles Whitmore Riske's company.
A man died Sunday morning after collapsing near the finish line of the Los Angeles Rock 'n' Roll half-marathon.
He was identified as Charles Whitmore Riske of Costa Mesa. Riske was 37 years-old when he passed away, reports the Los Angeles Times.
Los Angeles Fire Department spokesperson Erik Scott told KTLA that paramedics performed CPR on the scene before transporting Riske to the hospital, where he later died.
Dr. Lewis Maharam, Medical Director of Rock 'n' Roll, released this statement:
We regretfully confirm that a participant passed away after Sunday's half marathon. We are deeply saddened by this tragic loss and our heartfelt sympathies go out to the runner's family and loved ones. The family has asked for their privacy during this difficult time. Out of respect for their request, we have no further comment.
Craig Harvey, a spokesperson for the Los Angeles County coroner's office, confirmed to the Huffington Post that they haven't yet determined the cause of death.
Riske was the president of Catalyst Development Partners, Inc., a design firm that specializes in cost-effective energy installations for commercial real estate. Here's a statement from the company on Riske's passing:
We are extremely saddened by the loss of Charles Whitmore Riske, III this past Sunday.

His passion to better the lives of those around him will continue to inspire us all. Whit was a man of deep integrity, conviction, and optimism. From the moment he founded Catalyst, he rallied those within our company to make an impact that would go well beyond the conventional definition of success—Specifically, he sought to make the world a more sustainable place, and to help those less fortunate in the process.

Of all the people in his life, he cherished most his wife Jill and his family. Our condolences go out to them and all those who were touched by his remarkable spirit.

We look forward to carrying on his legacy.
A picture of Riske (who went by "Whit") with his wife Jill. Photo is courtesy of Catalyst Development Partners, Inc.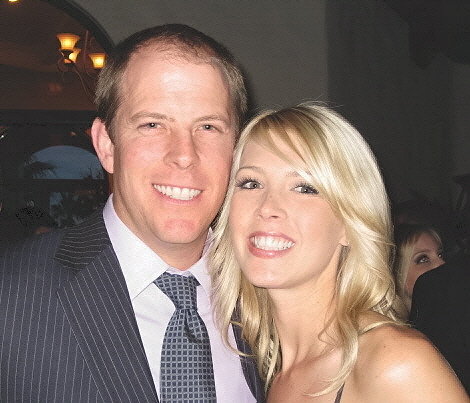 SUBSCRIBE AND FOLLOW
Get top stories and blog posts emailed to me each day. Newsletters may offer personalized content or advertisements.
Learn more