Kim Kardashian Divorce: Plans To Block Kris Humphries' Bid For Spousal Support
Kris Humphries was reportedly shocked to learn that Kim Kardashian, his wife of 72 days, had filed for divorce.
"I love my wife and am devastated to learn she filed for divorce ... I'm willing to do whatever it takes to make it work," the NBA star told TMZ.
But is it the split that's getting Humphries down, or Kardashian's plan to deny her ex spousal support?
According to divorce docs filed by Kardashian Monday, the reality starlet asked the court to reject any request by Humphries for spousal support. She also asked that both parties cover their own legal fees.
The couples assets will be divided in accordance with their prenup. According to Us Weekly, the prenup protects all of Kardashian's assets prior to the marriage (the Kardashians pulled in $65 million last year alone), and she will also keep everything she earned during their short union.
By contrast, Humpries -- who is currently unemployed due to the NBA lockout -- reportedly makes around $3.2 million a year.
Kardashian has retained celebrity divorce lawyer Laura Wasser, who has represented Britney Spears, Angelina Jolie, and Kiefer Sutherland in their splits, among many others. It's unclear if Humphries has retained counsel yet, but we wouldn't be surprised if he opted to be represented by one of these other celebrity divorce lawyers: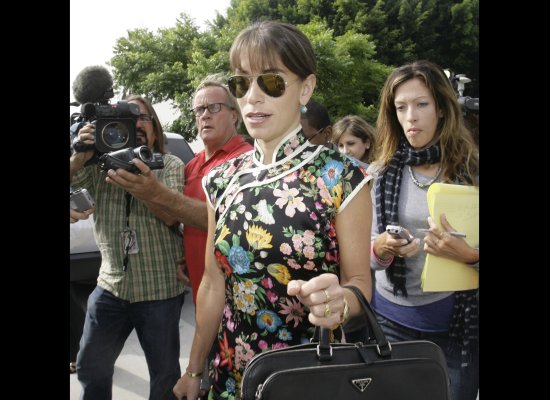 Charlotte Bonnie

said on 1 Tuesday 2011 pm30 6:24 pm:


If you think gay marriage damages the institution of marriage then two words to ye: Kim Kardashian.
Total comments:
1206
|
Post a Comment