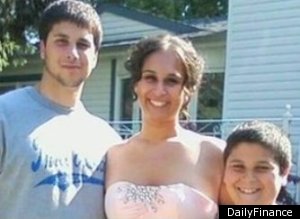 In the midst of a divorce, a mom of five faces a financial horror story: $40,000 in credit card debt, a huge mortgage payment and minimal college savings -- and she has no idea how to budget. DailyFinance's Laura Rowley shows her where to start.
SUBSCRIBE AND FOLLOW
Get top stories and blog posts emailed to me each day. Newsletters may offer personalized content or advertisements.
Learn more