As Billy Eichner says at the top of the promo above, "There are a lot of crazy people running around New York asking for money, but now there's one you can win money from."
That's because Eichner, best known for his LOL-worthy man on the street-style interviews with New Yorkers, is getting his own game show on Fuse this December, brought to you by Funny Or Die. The pop culture quiz show, first debuted at Julie Klausner's live "How Was Your Week" podcast in Brooklyn last month, features the same frantic hilarity that Eichner's online videos brought -- with the added bonus of free cash and prizes*.
After Eichner harasses chooses a contestent, he or she has to answer three rounds of pop culture trivia questions on the street (the last round is subjective, so good luck with that) and can "beg a stranger" or tweet Billy's followers for help. Now, imagine someone -- a New Yorker, mind you -- doing this while Billy screams about Jeremy Piven, crazy immigrant names and "Black Seinfeld."
Watch Funny Or Die's sizzle reel at the top of the post to hear Billy's introduction, plus see how a full game is played with two throughly freaked out middle school girls outside of a movie theater in Chelsea.
*Prizes may be limited to Presto deep fryers.
LOOK: Eichner talks up "Billy On The Street" at "How Was Your Week" live in Brooklyn Oct. 20.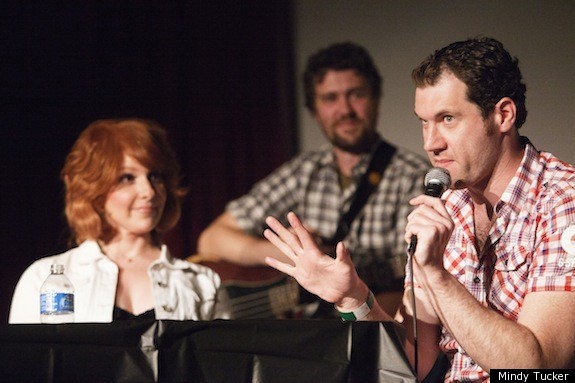 FOLLOW HUFFPOST