Writers Discuss Their Speedwritten Novels As NaNoWriMo Begins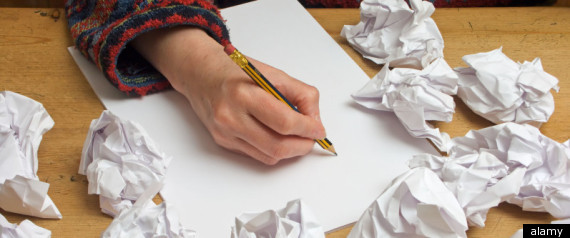 Yesterday marked the launch of this year's National Novel Writing Month, a community-driven movement using forums and in-person meet-ups to help authors complete 50,000 words in 30 days and nights of "literary abandon." This lofty goal amounts to 1,666 words per day. Whether amateur or previously published, participants will devote November to thoughts and plots, motifs and metaphors.
Opponents of hasty word crafting may be surprised to know that many a classic work was written speedily, often lending to authenticity of voice. William Faulkner penned "As I Lay Dying" in six weeks, and one of fall's most popular and enchanting young adult novels, "The Night Circus," resulted from author Erin Morgenstein's frantic NaNoWriMo scribblings in 2005.
We've tracked down seven NaNoWriMo veterans and first-timers, and will update you weekly on their progress. A pre-teen girl with a haunting storyline, a Southern expat retracing her roots, and an experienced novelist kicking off a new series, each writer will share the details of their frustrations and triumphs.

Barry, Colorado
@BarryJHickey
Why did you decide to do NaNoWriMo this year?
I have been trapped working with social media for two years trying to promote my books and have gotten nowhere. This is to remind myself that I am a writer, not a carton of eggs. I jokingly tell my friends - "Ask me how I sold three books on Amazon! One copy of each!"
What, if anything, have you written previously?
Three novels: "The Five Pearls," "Chasing God's River" and "The Glass Fence" (being considered for two prestigious awards). But even experienced writers can use November to write! It's my first attempt at a young adult "Goosebumps" sort of story.
Describe your book-in-process in 50 words or less.
The Lemon twins (Cecil and Bernice) must uncover the mystery of the old cemetery's caretaker if they ever expect to win friends and finish elementary school. But the school bully has different plans for the red-headed little geniuses in "The Witch with 300 Hats."
How do you plan to tackle your word count goal?
Some days I'm certain to miss, some days, I'll get ahead. If I can get about sixty scenes in overall, I'll be happy. It's keeping the story moving - that's the struggle.
What is your opening line?
"A double-dare had been made!"