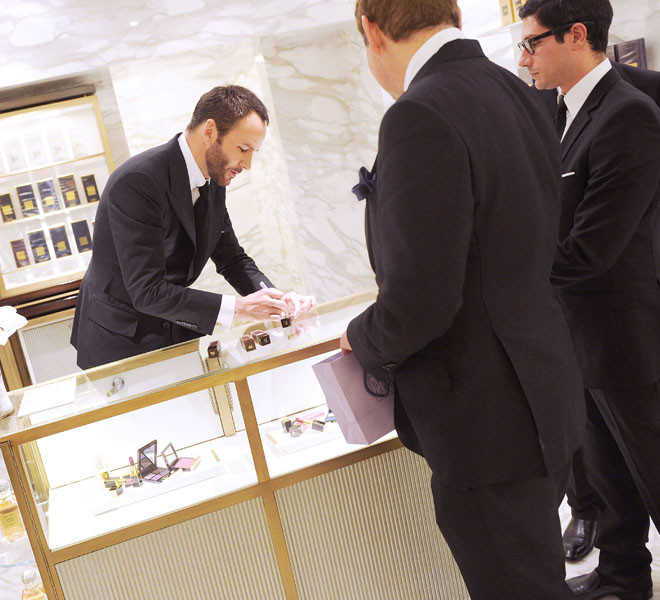 Photo: Billy Farrell
Last night at the opening of the new Tom Ford Beauty boutique in Bergdorf Goodman, the designer was on hand to meet his die-hard fans, sign their newly-purchased TF products, shake hands, and even pose for photos with the hundreds of women (and men) that had gathered at the department store uptown.
The sleek space houses his iconic fragrances, as well his highly-anticipated makeup collection, an extension of his debut (and wildly successful) lipstick line. The full range now includes eyeshadow, eye liner, mascara, lip gloss, foundation, blush, nail polish, brow sculptor and makeup brushes. In addition to his makeup collection, Ford is also launching a skincare system: a concentrated serum, SPF-infused primer, gel cleanser and moisturizer.
The entire Tom Ford Beauty collection is now available on the Bergdorf Goodman Beauty Level in New York.
Click through the slideshow to see Tom Ford with his fans, as well as images from his collection.