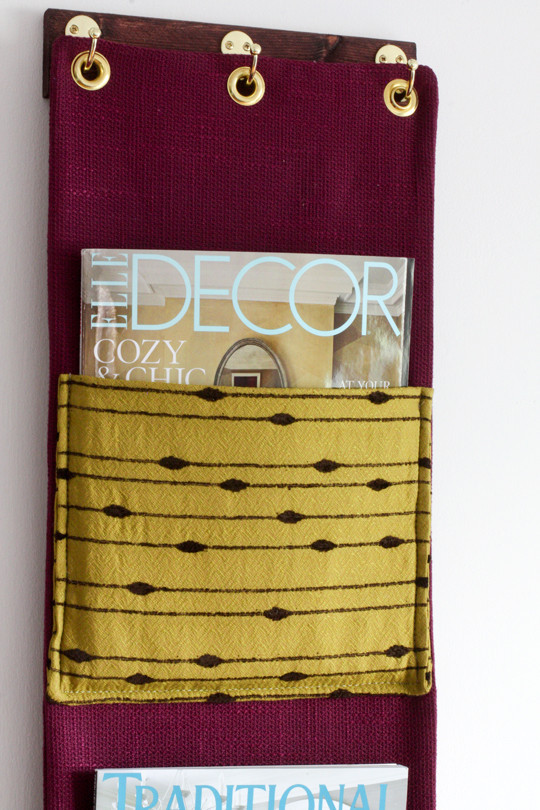 Photo from ModHomeEc
If you're anything like us, you have magazines all over the coffee table, spilling onto the floor and perhaps stacked in the corner too. These fantastic hanging wall pockets, created by design pro Shelly Leer, are the perfect solution to keep your home organized and clutter free. All you need is some fun upholstery weight fabric, a handy grommet kit, a sewing machine and some basic supplies like scissors and a ruler.
Start by creating the back panel (which anchors the pockets) made of the aforementioned maroon upholstery-weight fabric. On the backside, add a small strip of canvas to the top so the grommets have more to clamp to. Then, cut three pockets, also from upholstery weight fabric, and affix them to the backing. The final step is adding the grommets using the kit. Now you can hang the wall pockets up, admire your work for a few seconds and start organizing!
For more detailed instructions, visit modhomeec.