She politely signed each book with one of her favorite must-haves, a Le Pen felt-tip pen in green ink.
Set against the backdrop of an ideal October day in Los Angeles, The Huffington Post sat down with the icon for a quick conversation about the art of entertaining and where to grab a delicious lunch in L.A.
In your opinion, what are the most important qualities of a good host or hostess?
Careful approach, recipes that work, leave nothing to chance, organization and attention to your guests.
Since your first book on entertaining was published, how do you think it has changed?
I think more people are entertaining and more people are bold enough to entertain. It's no longer the simple, little suburb people. People are actually planning parties more elaborately. I attend some really interesting parties during the year that are quite amazing and I'm very pleased that this trend is taking place. People are using their homes, collecting things to kind of use in your entertaining efforts and it's nice.
Do you think technology has changed entertaining etiquette?
Oh yeah. In terms of invites, in terms of confirmations, in terms of just keeping track of where everything is. I think technology -- just being able to easily email or post an invitation or extend an invitation -- it really has changed things. It used to all be done by telephone or by written invitation and that's become less and less relevant. Also, recipe access and idea access via the Internet is very prevalent.
Do you think that entertaining in Los Angeles is different or varies from entertaining in other cities?
Well, I haven't been entertained too much here. I have a few friends. Lynda Resnick's had beautiful dinners for me. Joel Silver, who's an amazing entertainer, and he pays real close attention to what he's serving. The last time I had dinner at his house he served a whole roasted capon in a pig's bladder. It was a recipe that he had somewhere in France and he wanted to have that for me.
Yes, and it was delicious. We were reminiscing about it last night. We had a beautiful party at Perrin shop, the leather goods shop. So they gave me a cocktail party and then dinner at Bouchon.
Do you have a favorite restaurant in Los Angeles?
It depends on what I'm eating. For lunch yesterday, we went to Pizzeria Mozza and that was delicious. Nancy Silverton is one of my favorites. I think her baking is amazing. But, I haven't had time to experiment. I want to go out more, but I haven't had the time.
This interview has been edited for length.
Martha Stewart will also be in San Francisco on Saturday, Nov. 5 at Macy's Union Square and in Chicago on Thursday, Nov. 10 at the Standard Club.
For more information on Martha's new cookbook, please reference Martha Stewart's website.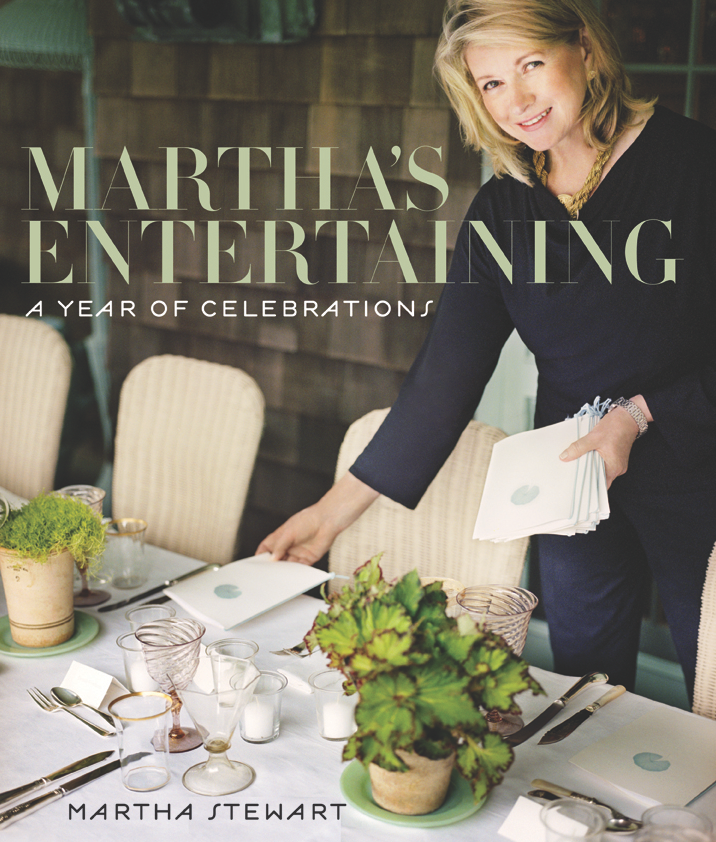 SUBSCRIBE TO & FOLLOW THE MORNING EMAIL
The Morning Email helps you start your workday with everything you need to know: breaking news, entertainment and a dash of fun. Learn more