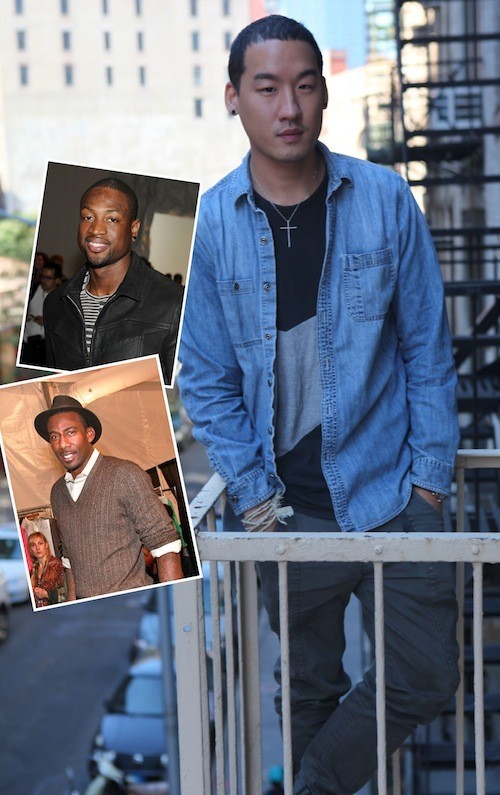 Bobby Doherty, AOL/Getty/FilmMagic
For some fashion designers, celebrity dressing is the bread and butter of their jobs, but Richard Chai doesn't necessarily see it that way. "I know it's a really important part of what goes on in our world, but I don't know, for me, I've dressed so many different types of women and men, I don't think it's fair to single out one person because they are a celebrity." Perhaps that is because Chai treats his star clients as "friends." "They're quite intimate and personal relationships, so I don't like to exploit it in that tabloid sort of way," he says. "It's a dialogue we continue to have with one another."
Still, how did Chai feel when two of the NBA's hottest players, Amar'e Stoudemire and Dwyane Wade descended upon his spring 2012 show? "Interested," he says. Both athletes were first time fans of the designer, and respectively came through GQ and Vogue magazines. "I really respect both of them, they're super talented and amazing at what they do, and there's no kind of ego to it," he says. "D. Wade was so down to earth and humble, and Amar'e was really flattering and casual."
Naturally, Chai dressed Wade for the occasion, which "was a bit of a concern" initially. "They're athletes and their proportions and everything are so different than how we dress," he explains. "You think a lot of basketball players are enormous and unmanageable, but it's really not like that. They are gods."
To learn more about Chai's studio and spring 2012 collection, check out the slideshow below.
All photos by Bobby Doherty
FOLLOW HUFFPOST