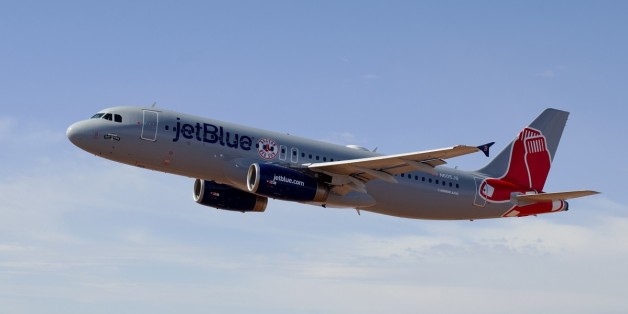 JetBlue
The flying public may know them generally as "paint jobs," but airlines call their colors liveries, a charmingly old-fashioned word drawn from Latin by way of France that originally described the uniforms of feudal lords. Commercial aviation: More regal than it seems!
While some airlines go the stately and reserved route -- British Airways' "Speedbird" and Union Jack, American Airlines silver skin and stylized eagle -- others have livened up their liveries in an effort to attract attention and build their brands. Most obvious case in point: There's only one hue you'll find on the side of a JetBlue Airbus.
But more and more, airlines are experimenting with their colors and partnering with advertisers, celebrities and even entire states to turn liveries technicolor. Even Hello Kitty is now on the side of not one but three Eva Air planes.
Who said airports had to be dreary.
World's Most Creative Airplane Paint Jobs
FOLLOW HUFFPOST