Vets Donate 1.200 Flags To Ohio Students In Need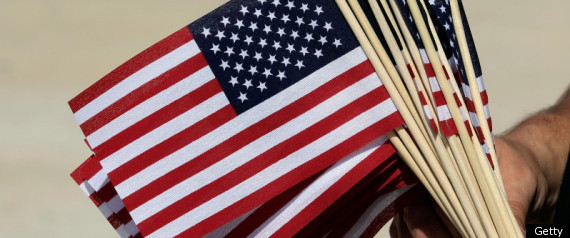 By Associated Press
COLUMBUS, Ohio -- Veterans groups have bought 1,200 American flags for a major Ohio school district that now requires the Pledge of Allegiance but didn't have enough flags to pledge to.
Columbus teachers had improvised with flags printed on pieces of paper or projected onto classroom walls when the new policy was implemented at the start of the school year. Schools are directed to begin each day with the Pledge of Allegiance, though students may choose not to participate.
VFW state Commander Gerald Ward says the effort is part of the mission of the veterans organizations to promote patriotism.
___