While our own first lady embraces bold jewel tones and flats and Britain's first lady Samantha Cameron favors stripes and high-fashion looks, Mexico's first lady Margarita Zavala has her own style signature: shawls.
Zavala, wife of Mexican president Felipe Calderon, showed off yet another oversized scarf while hobnobbing in New York this week with Philip Lim, Thakoon, Peter Som and Yigal Azrouel at an art auction featuring their work according to the New York Post.
She dressed to impress the fashion folk with a shimmering purple and black patterned shawl that trailed elegantly on the ground.
The next day she continued her art tour at the Museum of Modern Art, previewing the new Diego Rivera murals exhibit in a more subdued green shawl that appeared to keep her inner elbows warm.
More intriguing, however, was her black dress, which looked like it had bright orange flowers growing out of the top. Take a peek below -- maybe you can tell us what's going on here?
Check out more pics of Ms. Zavala on her art-filled New York trip below! How does her style (especially those ubiquitous shawls) compare to that of other first ladies?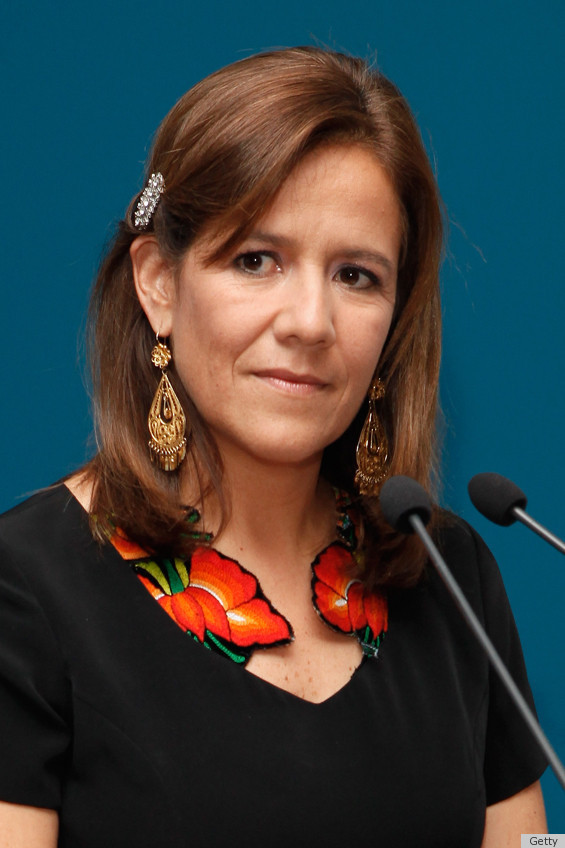 FOLLOW HUFFPOST