NaNoWriMo Authors Discuss Their Goals and Sacrifices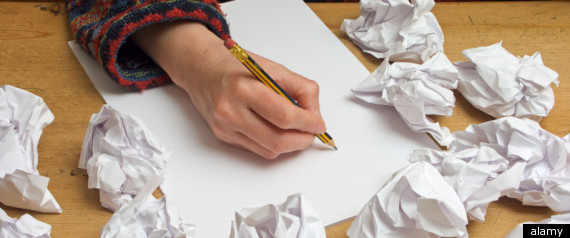 Writers young and old, published and un-, are striving towards their goal of scribing 50,000 words by the end of November as National Novel Writing Month continues. Last week we asked seven "WriMos," the affectionate nickname for participants, about their opening lines and inspiration.
This week, the same authors and aspiring authors share their favorite characters and biggest sacrifices.
To be on track to reach their word counts, which would add up to around a 160 page book when printed in the popular paperback page dimensions of 5.5 in x 8.5 in, writers should have completed 12,500 words by today. Some have far exceeded the mark, while others lament they are "way behind."
Connor, an 11-year-old participant who is penning her piece between classes, says she's not too concerned with word count. "I've been sick... I've gotten behind" she says. "It doesn't matter if I get 50,000 words, but that I actually finish writing a book for once in my life!"
Here are their stories: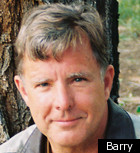 Barry, Colorado
@BarryJHickey
Writing "The Witch With 300 Hats," a YA novel about a pair of adventuresome twins
Give us one sentence you wrote today.
"Each time we eat a soul cake, someone goes to heaven," Chloe smiled. "But if you spit it out, they stay in purgatory forever."

Tell us about a character in your book that you're fond of.
My villain Buddy Beakley appears to be a dull-witted bully but is blossoming into a multi-faceted lost soul seeking approval. Very Shakespearean.

How many words have you written so far?
13,007

Where and when have you been doing most of your writing?
I write at my office during my lunch break, driving on the interstate in my 30-mile commute and during the witching hour (midnight – 3am) when magic things happen and supernatural creatures are at their most powerful.

What do your friends, family or coworkers think of the endeavor?
Blank stares and cold detachment. I am surrounded by people living lives of quiet desperation devoid of magic in their lives.

Have you had to sacrifice anything in the past week in order to devote yourself to writing?
I'm skipping Happy Hour and my eyesight is suffering a nocturnal myopia caused from having to type in the dark while others sleep.