It's no secret that kids can inadvertently give funny answers on their tests, but this kid isn't kidding around.
He really learned something valuable the day that he puked on his Nintendo DS, and it's a lesson we can all take to heart as we're sitting at our computers.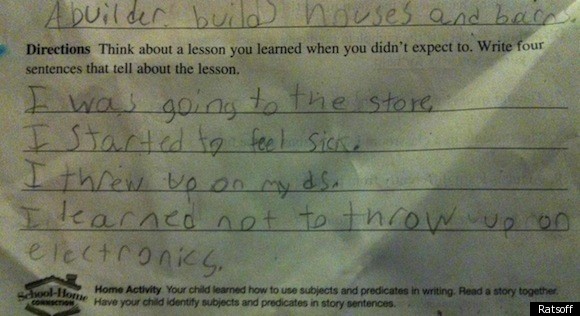 SUBSCRIBE AND FOLLOW
Get top stories and blog posts emailed to me each day. Newsletters may offer personalized content or advertisements.
Learn more