Google has sent around event invitations that apparantly point to an announcement about the company's latest music project.
Things will kick off at 2 p.m. PT (5 p.m. ET) on Wednesday, November 15 in Los Angeles.
According to Engadget, the event will be "Android-themed." Indeed, Google says it will stream live on YouTube.com/Android.
Google has spoken to the major record companies and some of the top independent labels about offering a "social recommendation" feature, which would enable a buyer of an MP3 to give that song as a gift as long as the person receiving it is a user of Google Music.
Still, doubts persist about Google's plans for a possible iTunes challenger, since the company has secured only one licensing deal from a major record label (EMI), though the Wall Street Journal reported in October that a deal with Universal was close to fruition.
Take a look at the invitation to Google's November 16 event (below). What do you think the company will announce?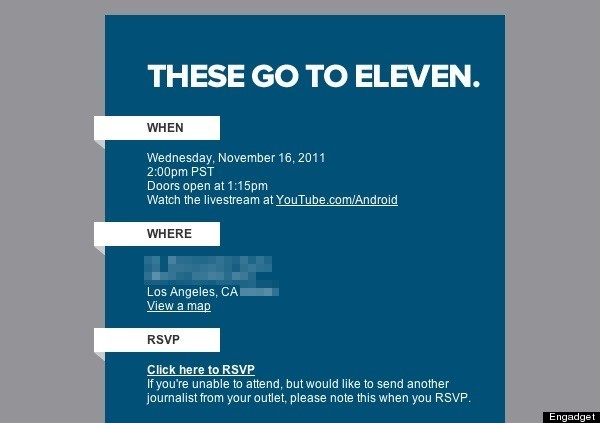 SUBSCRIBE AND FOLLOW
Get top stories and blog posts emailed to me each day. Newsletters may offer personalized content or advertisements.
Learn more