Wounded Veterans Struggle To Find Civilian Jobs Amid Downturn, Bureaucracy Adam Lewis, a strapping Florida man, joined the Marines in 2004 when he was 19, and within a year he was fighting in Iraq's Anbar Province with Golf Company, 2nd Marine Battalion, 2nd Marine Regiment. It was a bloody time in Anbar, with vicious and sometimes hand-to-hand combat with insurgents. Lewis kept busy.
He was first wounded in August 2005 by a bomb blast that perforated an eardrum and left him with ringing in his ears and other injuries. He wasn't hurt badly enough to be sent home, so he went back on duty and was traveling in a Humvee when the road gave way and he tumbled down an embankment, suffering compression fractures in his back. The Marines put him on light duty until he felt better, and he went back out into the fight.
This time, during operations in Fallujah, Lewis was shot in the head by a sniper. Luckily he had just turned his head and the bullet struck his skull at an angle, but the wound was still severe. After surgery came more than two years of rehab, culminating with his retirement from the Marine Corps on medical grounds in 2007.
To help himself land a god job and a career, Lewis took remedial reading courses to help repair the damage from his head wound, and went on to college. It took him three years to earn his associate degree. He got married and has a two-year-old daughter. This past summer he began seriously looking for work.
So far, no luck.
Having given so much for his country, Adam Lewis, at 26, has been without meaningful employment for four years, and is frustrated and angry after four months of intense job hunting.
"I've got a good resume, I've followed some good leads -- but I'm competing with thousands of others who didn't go to combat but have lots of experience,'' he said. "But I want you to know I have never taken any unemployment money or tried to milk the system.''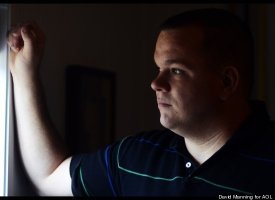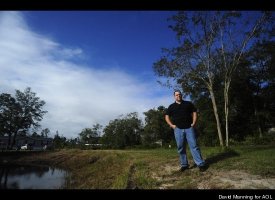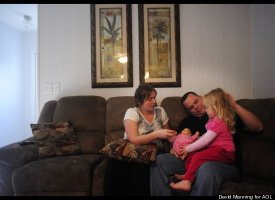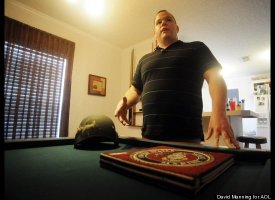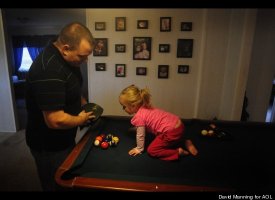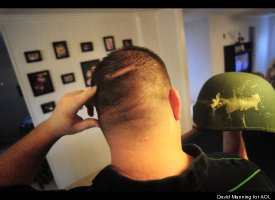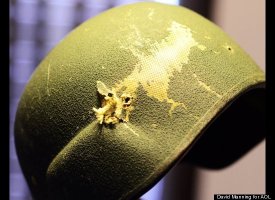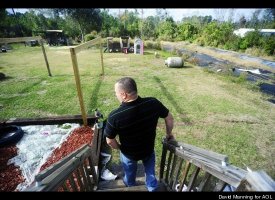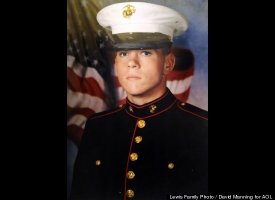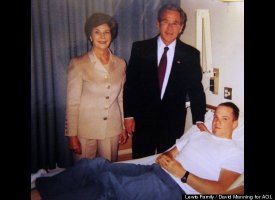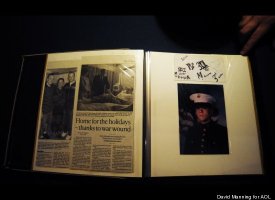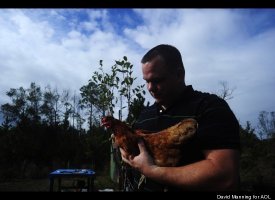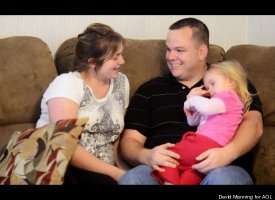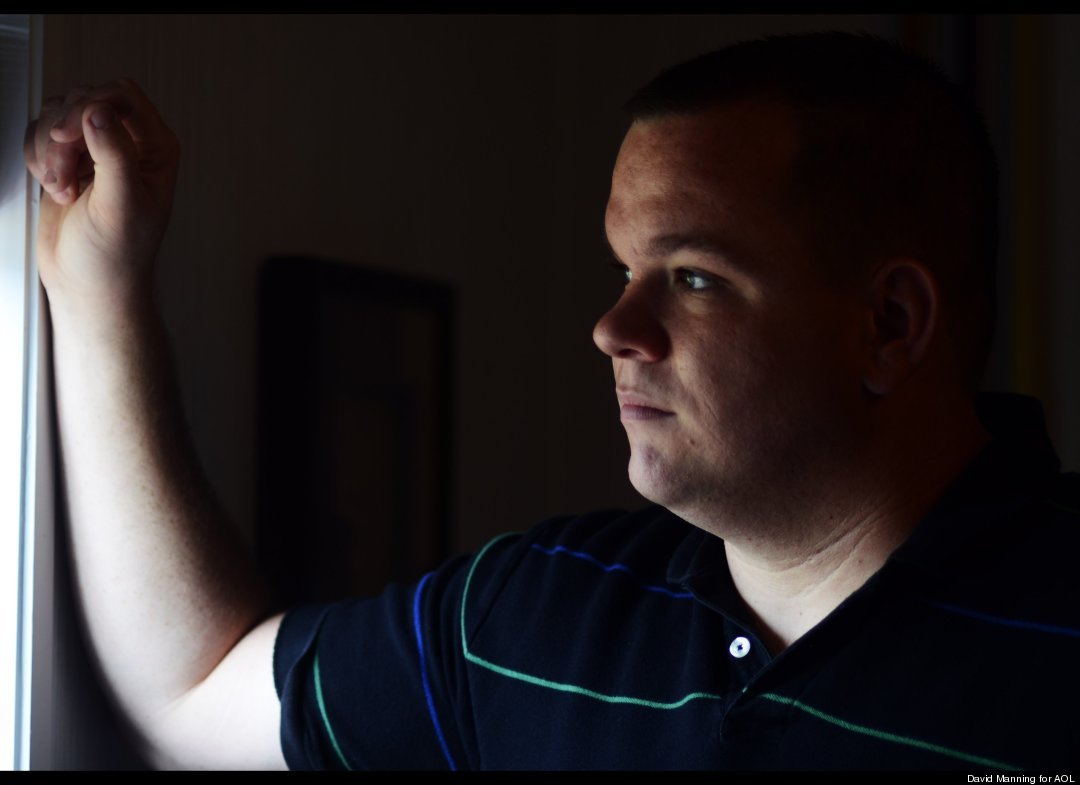 Almost a quarter-million young Americans who fought in Iraq or Afghanistan are on the streets looking for work, according to the Department of Labor. Their unemployment rate is 12.1 percent.
It's worse for severely wounded veterans like Adam Lewis. There are some 16,000 young Americans who have been severely wounded in Iraq or Afghanistan, and estimates are that a quarter of them or more are unemployed -- if they are even looking for a job. Gen. James Amos, commandant of the Marine Corps, this week put their unemployment number at 26.9 percent.
Despite a major new initiative led by First Lady Michelle Obama and the White House along with many government agencies and industry and private groups, there is a serious mismatch between employers who say they want to hire wounded veterans and the veterans themselves, who cannot seem to land a job.
It's a deepening problem throughout the country, as young wounded Americans transition out of the military medical system, faced with an awkward and often emotionally wrenching shift back to civilian life. Many are, like Adam Lewis, hard-chargers: ambitious and energetic people who have found value in teamwork, leadership and accomplishing missions. They are used to working in challenging circumstances, to say the least.
But they are also wounded. Amputees, burn patients and veterans who have suffered brain injury, among others, already struggle with pain, impaired mobility and, often, diminished cognitive skills. Those too severely injured to return to military service have been involuntarily separated from the career they loved and from their closest comrades, which can add a powerful sense of loss and uselessness.
"We didn't understand that the sense of being kicked off the team was going to have such an emotional impact on their lives," the Marine Corps commandant, Gen. James Amos, recently told a gathering of veterans and prospective employers.
For these veterans, however, unemployment is a problem with growing urgency. Every month that wounded veterans go without a job, it becomes more likely that they will never find work, rehabilitation specialists say.
According to Dr. Shane McNamee, chief of physical medicine and rehabilitation at the Department of Veterans Affairs in Richmond, Va., who is leading a pilot program designed to accelerate job placement for the veterans in his care, patients with traumatic brain injury who are not working within a year of their injury have a 5 percent chance of ever holding a job again.
"It's dead-on clear," says McNamee, who cites research done by Brian McMahon and Paul Wehman at Virginia Commonwealth University's Rehabilitation Research and Training Center in Richmond. In general, he says, "people who are placed in a patient role for too long end up becoming passive participants in their own lives."
So for wounded patients, McNamee says, "the quicker you get back to work, the more likely you are to work over time, to continue working." Particularly given the enduring economic downturn, he notes, employers often look more skeptically at job-seekers who've been out of the job market for years.
Most wounded veterans are at a significant disadvantage in such a system, however, in part for bureaucratic reasons. They typically spend 18 months to two years navigating the bureaucratic labyrinth called the Disability Evaluation System, or DES, before they can be declared medically retired from military service. During that time, they may contact prospective employers, but they cannot accept a job or even an internship in the commercial sector.
Marines who are wounded, have minor injuries or are sick spend an average of 350 days in the Wounded Warrior Regiment, according to the regimental commander, Col. John L. Mayer. And the longer the injured languish in Marine or Army wounded warrior programs, the slimmer their chances of launching a civilian career.
After Adam Lewis was discharged from the intensive care unit at the Bethesda Military Medical Center outside Washington, D.C., he spent two years in the Wounded Warrior Regiment at Camp Lejeune, N.C. "That was time just sitting around the barracks when I could have been going to college and getting on with my life," he says.
"Yeah, it's a huge problem," says McNamee, whose pilot program is designed to speed amputees through the DES in six months while simultaneously providing them with high-intensity vocational education, community-based internships and job coaches to help during and after their searches. Attached to the project is a team of bio-mechanical engineers who can adapt vehicles, wheelchairs, computers and other devices for use by disabled veterans.
McNamee sees a career path as essential to veterans' emotional well-being as well as their financial independence.
"Our job is not to make patients," he says. "Our job is to help people through the final stages of these injuries and then allow them to rejoin the world again as a whole person. That can happen without a job, for some people. But most people need employment from an identity standpoint and from a financial stability standpoint."
"A large number of the severely wounded want to crank through this process and get to the end and get a job, but there are some who don't, who sit in the patient role because of age or the physical or mental damage they've suffered, and not as able to process through that," he adds. "This is about harnessing the motivational force that's inside these guys, so they know there's something that's going to be happening for them and there's someone going to help them get there."