How big is too big... when it comes to bell bottoms?
Elle Macpherson begged the question when she stepped out today in London. The 47-year-old model (seriously -- 47!) was at Selfridges to fete the tenth anniversary of her bra and panty line, Elle Macpherson Intimates, and did so in a bold way.
Opting for a chic, trim black jacket in top, Elle was wearing some super-wide bell bottoms whose bottoms nearly swept the floor.
Although the Aussie model-mom has been playing with proportion lately, we were still surprised to see such oversized trousers from the woman who typically dons skintight PVC pants.
But if anyone can pull off such dramatic bottoms, it would be a a six foot tall woman with a 25-inch waist (yup, we Googled those dimensions).
On another note, can you believe that there is a celebrity clothing/lingerie/beauty line that has managed to last for ten whole years?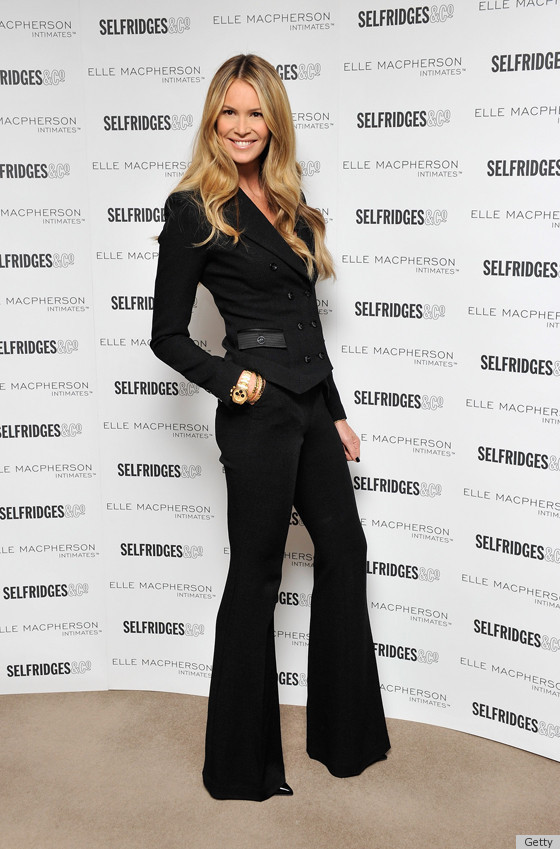 YOU MAY LIKE
CONVERSATIONS
FOLLOW HUFFPOST