Majority Of New Yorkers Say Occupy Wall Street Has A Right To Stay In The Park: Poll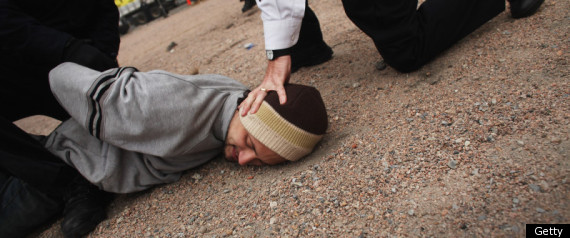 When New York mayor Michael Bloomberg had Zuccotti Park cleared of protesters Monday night, he did so against the wishes of most New Yorkers.
A poll released Tuesday from the Siena College Research Institute found that while many New York State voters believe the Occupy Wall Street movement lacks a clear message, a majority of them also think the protesters should be allowed to stay in public parks around the clock.
The survey, conducted only days before police officers evacuated Zuccotti Park on Mayor Bloomberg's orders early Tuesday morning, is the latest in a series of public opinion polls finding broad tolerance for Occupy Wall Street protesters who began camping out in lower Manhattan two months ago to demonstrate against income inequality, corporate influence in government and other topics.
(CLICK HERE OR SCROLL DOWN FOR LATEST UPDATES)
In mid-October, a Quinnipac University survey of New York City residents also found a sizable majority -- 72 percent of all respondents, including 52 percent of Republicans -- said that as long as the Occupy protesters obeyed the law, they should be able to stay as long as they wanted.
In the weeks since that poll was conducted, the relationship between various Occupy encampments and their local authorities has grown noticeably more troubled. Protesters have clashed with police at a number of locations, most notably at Occupy Oakland, where a clash with police left an Iraq War veteran in critical condition. Three deaths have occurred at or near Occupy sites in Oakland, Salt Lake City and Burlington, Vermont.
Yet the New York State residents in the Siena poll maintain that Occupy demonstrators should continue to be allowed to use the public space. Fifty-seven percent of respondents in the Siena poll said that Occupy Wall Street should be allowed to remain in public parks 24 hours a day, compared with 40 percent who said they should not.
At the same time, only 37 percent of people in the poll said they believe the Occupy movement has a clear message, while 58 percent said it does not. And respondents agreed by a margin of more than two to one that Occupy Wall Street does not represent the "99 percent" of Americans -- one of the protesters most popular rallying cries.
Still, Occupy Wall Street is more popular with Americans than other grassroots movements. The Occupy movement has fared better than the Tea Party, both in New York State and nationwide. Americans also have a more favorable view of Occupy Wall Street than they do of Wall Street itself. In addition, as of October 26, 43 percent of Americans said they agree with the views of the Occupy movement, compared with 27 percent who said they don't agree.
As of Tuesday morning, Zuccotti Park, which was cleaned and emptied of most of the protesters' possessions during the night, remained closed, according to The New York Times. Lawyers acting on behalf of the Occupy protesters have issued a restraining order, which will be argued at a court hearing Tuesday.
Police Clear Out "Occupy Wall Street" Park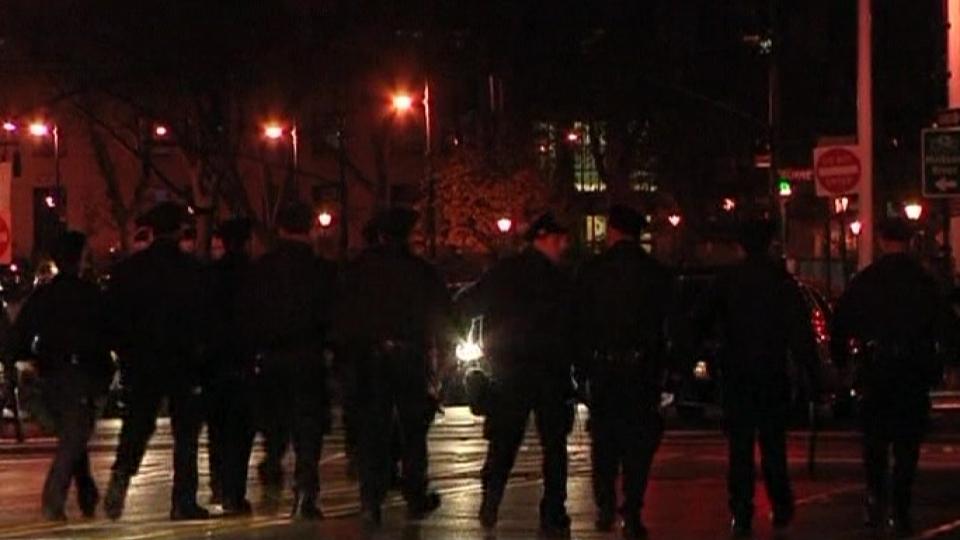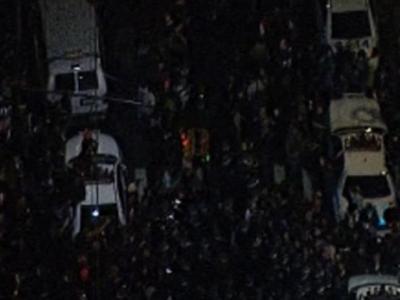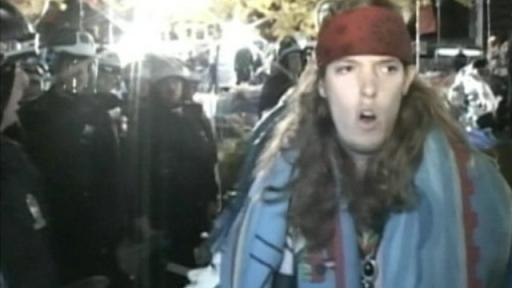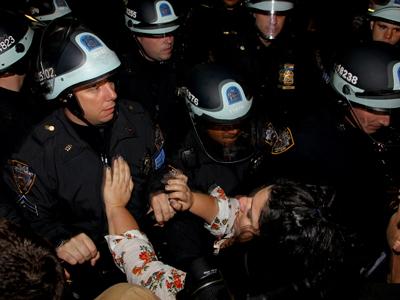 Latest Updates On HuffPost's Live Blog:
Via HuffPost Miami:
When an Occupy Miami member offered evicted protestors vacant apartments in a building he owns in Downtown Miami's Overtown neighborhood, it seemed like the perfect solution: the 'Peace City' space would provide headquarters for the movement and shelter a small faction of the group's most vulnerable members. But it hasn't gone well. Other tenants say the building has become a cesspool of drug use and violence while non-resident Occupy Miami members are trying to distance themselves from the 'radicals' -- all while the two factions are wrestling for control over Occupy Miami's social media sites and future plans.
The feud between the Overtown occupiers and more mainstream members has only gotten worse. The two factions are now battling for control of Occupy Miami's social media sites. The movement's main Twitter account recently announced it had been "hijacked by a small, non-consensus group of radical members." The Occupy Miami Facebook page was also temporarily hacked by someone inside Peace City. Meanwhile, the Overtown occupation is slowly driving away more moderate members.

"This is a black eye on the Occupy movement," says Shannon Reaze, an Overtown community organizer and Occupy Miami supporter who is now helping tenants move out of Paz's building. "The violence and drugs going on here are way outside of what I thought Occupy stood for. This place is destabilized."

...The supposedly hard-core activists here spend their days drinking and getting high. And as Peace City devolves into lawlessness, the most committed occupiers are leaving. Local landowners and politicians want the place shut down, while cops are suspicious. Yet as long as Paz wants the protesters around, nothing short of a demolition order can keep them out.
Subscribe to the HuffPost Money newsletter!