Joan Smalls In Tom Ford: Look Of The Day
WHO: Victoria's Secret newcomer Joan Smalls
WHAT: The Puerto Rican-born beauty chose a Tom Ford black lace dress with velvet ribbon. Sheer sleeves and metallic heels added to her glam look.
WHERE: Along with fashion fixtures like Anna Wintour, Lara Stone and Elizabeth Olsen, Smalls took the red carpet at the Museum of Modern Art's 4th Annual Film benefit 'A Tribute to Pedro Almodovar' on November 15th in NYC.
Meanwhile, find out what Smalls keeps in her purse.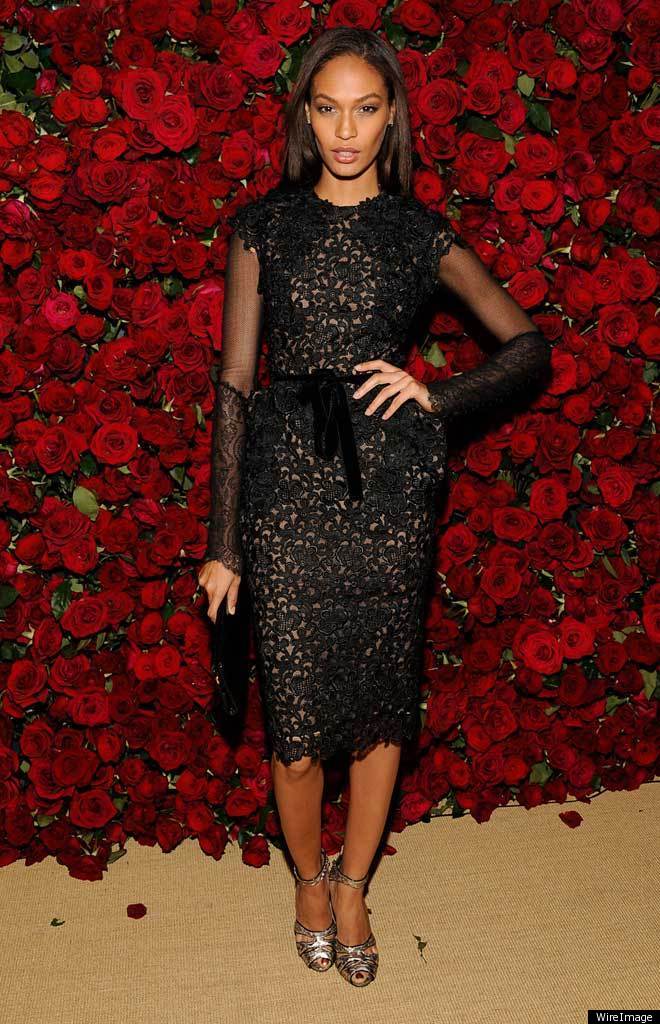 Check out previous Look of the Day photos in the slideshow below:
Shop the look below: