The Out 100 covers are, well, out! And we are uber happy to report that the cover featuring Andrej Pejic, the magazine's "Stylemaker of the Year," is one of the most gorgeous pictures we've ever seen of him.
Announced earlier this month, Andrej's honor caps off a red letter year, one that included his first-ever beauty spread, playing Marilyn Monroe, walking the Jean Paul Gaultier men's show in fur and meeting the Queen.
But his biggest moment, we think, is in this month's issue of Out, where Andrej is given an ideal platform to discuss -- and simplify -- all the complex ways the media describes him. As a male model with a feminine look and the ability to wear a dress as easily as a suit, Pejic says:
"I have to work twice as hard to be taken as seriously as the top girls. I understand that it will take time for me to prove that I'm actually a good model once you look past the media hype and the uniqueness of my looks. But hey, I'm not the first that has had to fight."
The main thing he has to fight is onlookers' constant attempts to define him:
"Define, refine, constrict, package, and sell... No thank you. I would like to live in a world where your gender, nationality, sexual orientation, and, above all, financial status didn't affect the opportunities you are given in life, the way you're treated by others, and your overall freedom. In a world like that, I wouldn't be given such a complex definition."
Amen. We're totally thrilled to see Andrej get a spot in Out's biggest issue of the year, which also features covers with Kathy Griffin, Larry Kramer and Jesse Tyler Ferguson. But when the covers are arranged side by side, as they were designed to be, you see that Andrej is the star at the center of the family.
We can't imagine a more blushing bride.
Check out the covers as well as the mag's editorial shot of Pejic below and read Out's story here.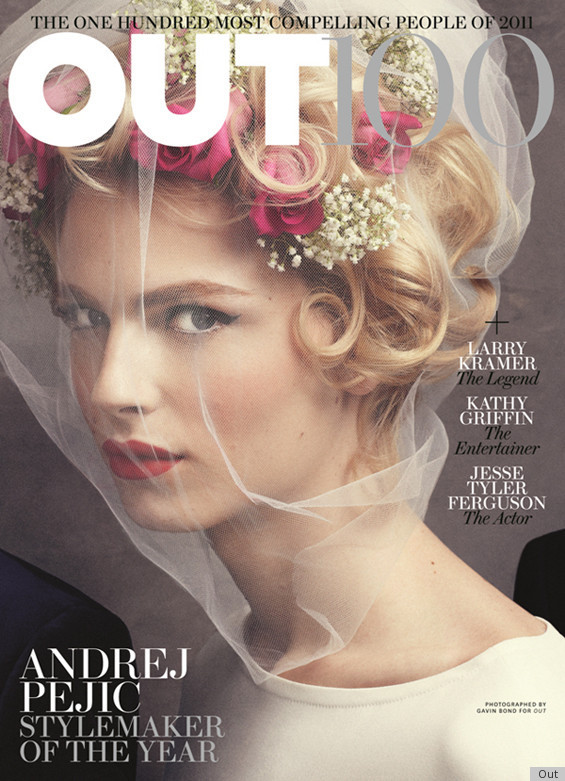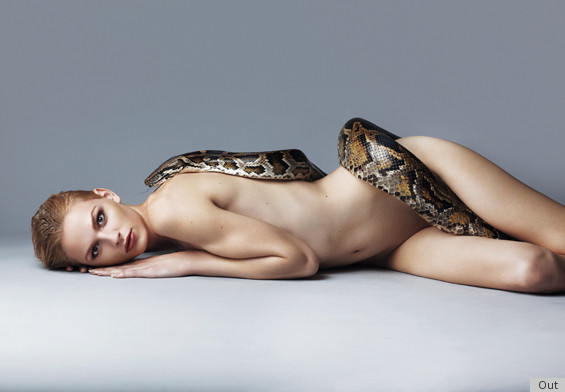 Hear what else Andrej has to say in this short video, posted by Out:
SUBSCRIBE TO & FOLLOW LIFESTYLE
We're basically your best friend… with better taste. Learn more