George Clooney Recovers From Elbow Surgery At Football Game (PHOTO)
George Clooney may be in the middle of a massive press tour for his new film, "The Descendants," but that didn't stop him from taking some time off on Sunday to enjoy the Baltimore Ravens-Cincinnati Bengals game with girlfriend Stacy Keibler.
Former Baltimore Ravens player Jonathan Ogden was lucky enough to snap a pic with Clooney who was sporting an interesting accessory on his right arm.
So, uh, what's up with the sling, George?!
"You kno its love when your boyfriend has elbow surgery 2 days ago and takes u to a #ravens game...especially when he's a Bengals fan," Keibler tweeted Sunday.
Clooney's publicist confirmed to E! News that the actor had elbow surgery on Friday, but didn't give any details about the reason for the procedure.
Clooney's critically acclaimed film, "The Descendants," opened at just 29 theaters this weekend, and still managed to hit No. 10 at the box office.
PHOTO: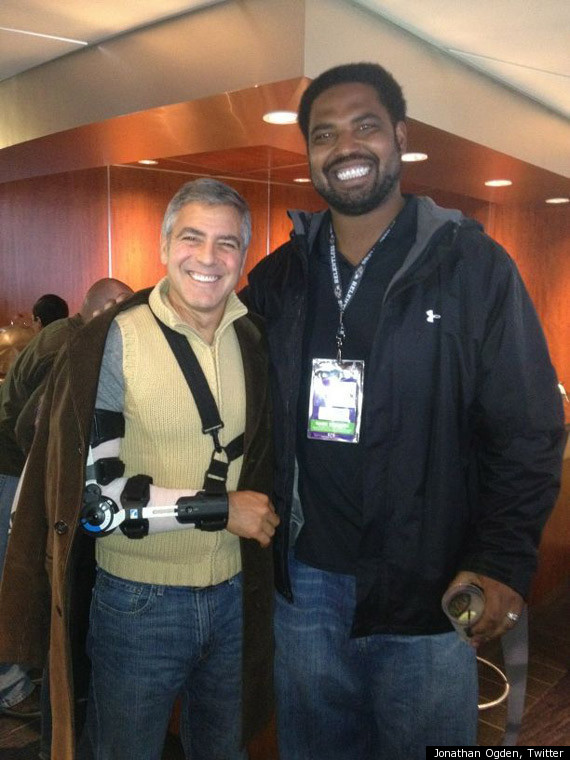 George Clooney And Stacy Keibler On Vacation