'Barbie: A Fairy Secret' Book Cover: Viewers Wonder If Doll Has Gone Gay (VIDEO)
Though the "Earring Magic" scandal is now long behind him, Barbie's boyfriend just can't seem to escape constant speculation about his true "sexual orientation."
But now, a new animated picture on a Barbie sticker book is once again igniting controversy, with many bloggers suggesting that, from the looks of Ken, it's Barbie who may have actually switched teams this time around. The Advocate has noted Ken's resemblance to Ellen Degeneres, while others have been quick to comment on the no-doubt-unintended double entendre of the book's title, "A Fairy Secret."
Check out the book, which can be found at Barnes & Noble, below: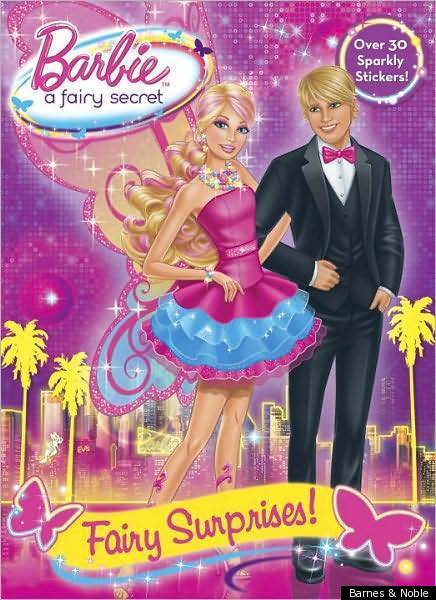 View a clip from the French DVD version of "A Fairy Secret" below: