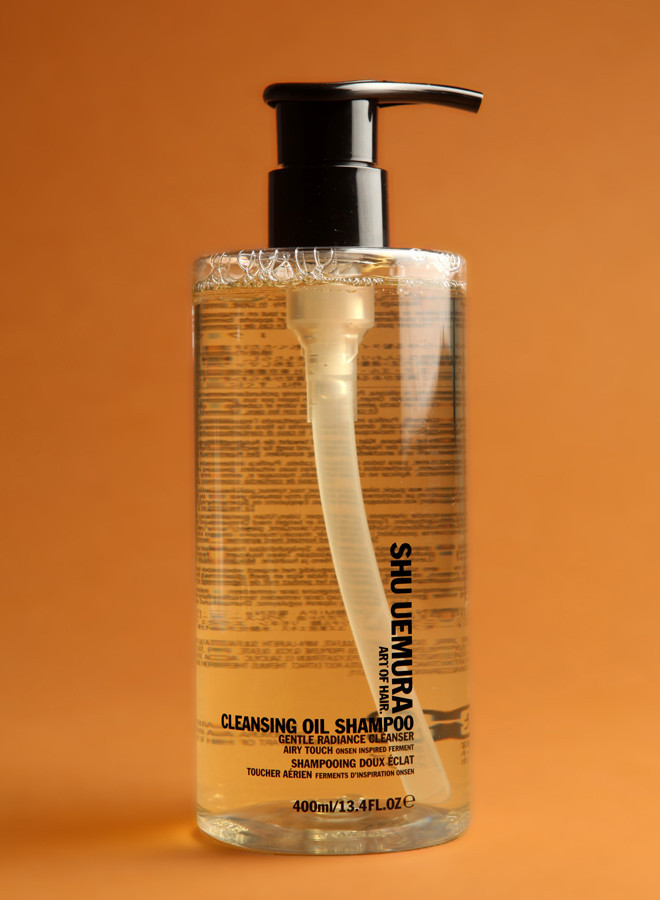 Why would you use an oil-based shampoo to remove …oil in your hair? Sounds counterintuitive.
It's the same philosophy that Japanese makeup artist Shu Uemura had when he created his classic cleansing facial oil back in the 1960s: Oil removes oil. And it's true. I've been using an oil face cleanser for a few years now, and have noticed a major difference in my combination skin: fewer breakouts, increased hydration, all without the stripped-down, dried-out feeling. And that's the idea with this shampoo.
While I'll admit I was a little hesitant to douse my hair with oil, I was surprised at how much more manageable it was after I washed it. This shampoo essentially bypasses the squeaky-clean, poufed-up effect, instead giving you better better-looking, 2nd-day hair right from the start. It's amazing at removing any product buildup, but effectively leaves the good oils behind.
SUBSCRIBE AND FOLLOW
Get top stories and blog posts emailed to me each day. Newsletters may offer personalized content or advertisements.
Learn more