The words 'Tender is the Night' underwent a sort of linguistic alchemy as they were appropriated from John Keats' 'Ode to a Nightingale' to F. Scott Fitzgerald's novel of the same name to this group exhibition at Marine Contemporary. This ritual of transmutation is precisely what the show centers around: the desire to transcend natural form in a process both beautiful and perverse.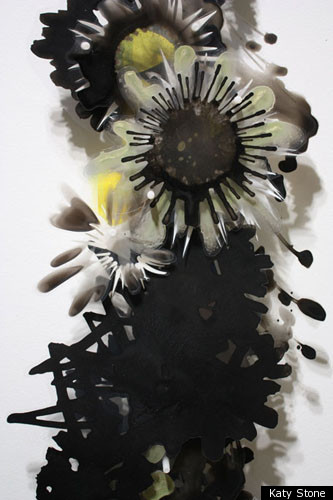 'Tender is the Night' is curated by Emily Sills and features the work by Sam Knowles, Rachel Hovnanian, Polixeni Papapetrou, Allie Pohl, Christine Rebet, Katy Stone, and Frank Zadlo. The artists address the idea of transfiguration from all angles, from its suspicious underbelly to its transcendent outer reaches.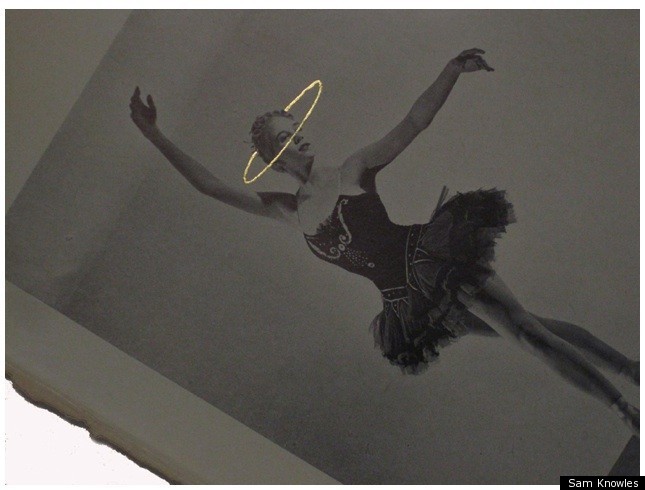 Frank Zadlo creates collages overflowing with varied references, mischievously tinkering with classical imagery to create something that could never existed in the eras he references. His works seek pleasure in the promiscuity of images and disparate historical contexts. Katy Stone's crystalline plant forms transcend their nature in their resistance against decay. Sam Knowles manipulates textbook images that have become 'relics of truth' in the meta-narrative of knowledge and progress. His aesthetic tamperings alter the books' meaning and value.
The work exhibited in 'Tender is the Night' goes in many different directions; in fact the thread between them is that they refuse to stay still. 'Tender is the Night' will show at Marine Contemporary from Dec. 3, 2011 – Jan. 7, 2012.