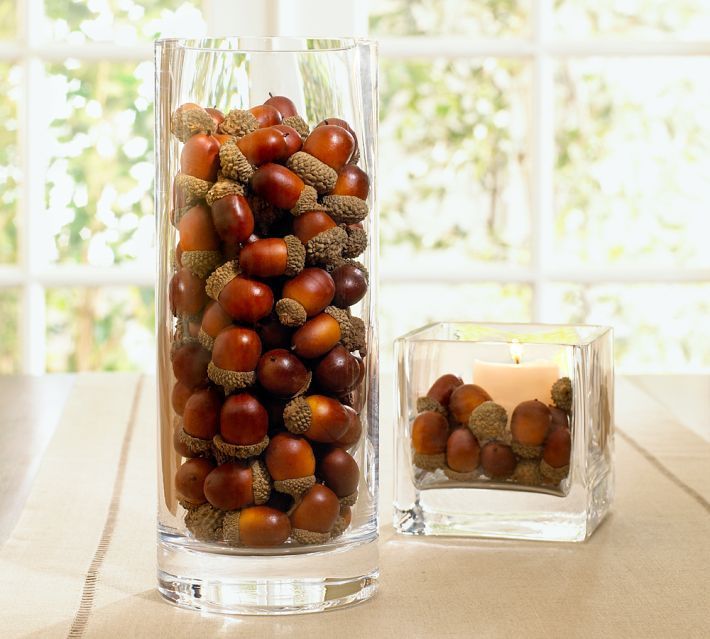 Photo courtesy of Pottery Barn.
This may be our simplest craft ever, but sometimes no fuss is the way to go. All you need to do is gather acorns outside and then use them as vase fillers. You can fill a pretty crystal vase and place it on the mantel, put a candle in a hurricane and scatter acorns around the base, or even fill vases of all different heights to use as your centerpiece. If you want to glam the display up, try spray painting the acorns with a glossy enamel, adding glitter to their caps, or even applying colorful mod podge.
Looking for more ideas? Click through this slideshow for other amazing Thanksgiving crafts.