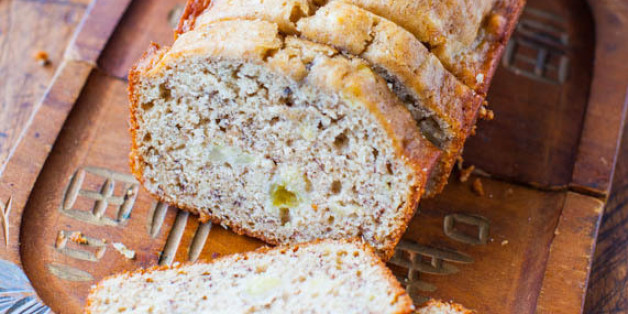 Averie Cooks
If there were ever a contest to determine the best baked good of all time, banana bread might just win: fluffy and comforting, sweet (but not too sweet), it fills your home with lovely aromas for hours after it emerges from the oven. It might not be as impressive as a layer cake, or as irresistible as a chocolate chip cookie, but it is a crowd pleaser every time.
Bananas pair well with a laundry list of ingredients: from rich chocolate to coconut, to blueberries to peanut butter. Thanks to its versatility, banana bread is perfect for breakfast, dessert or as an afternoon snack. But the best part is, it's a total cinch to make -- even for beginning bakers. So if you're craving something warm, sweet and super easy, try one of our 23 recipes below.
Want to read more from HuffPost Taste? Follow us on Twitter, Facebook, Pinterest and Tumblr.
YOU MAY LIKE
CONVERSATIONS
FOLLOW HUFFPOST