Could it be young love?
We'll have to wait and see, but a source tells Us Weekly that Kylie Jenner is dating Australian pop singer, Cody Simpson.
On Sunday the 14-year-old model and reality star was spotted strolling around The Grove in LA with the teenage singer.
A source told the magazine that Jenner and Simpson, also 14, hit it off at last week's "Breaking Dawn: Part 1" premier in Hollywood.
"Yes, they went on a date and they have been inseparable since," said the source. "I would say they are dating. They are a couple! They are so cute together."
You may not have heard of Simpson, but he's Australia's answer to Justin Bieber and just moved to Los Angeles with his family in June to further his career.
Kylie, along with her older sister Kendall, might be the next members of the Kardashian-Jenner family to nab their own reality show, as the two are making a name for themselves as seriously stylish sisters -- even nabbing a Hollywood Style Award recognizing their great taste.
Despite coming from a crazy family and growing up in the public eye the sisters seem pretty grounded. At the Style Awards, Kendall told Celebuzz they often feel like they are living a double life.
"We love going to school! We really do. We love being able to have that aspect still in our lives. it's like being Hannah Montana! We love it, and we love being able to have our friends. It's a little weird sometimes, especially when they come up to us, like our friends at school don't expect us to be like that ... They just think of us as normal kids because we've known them since kindergarten."
PHOTO: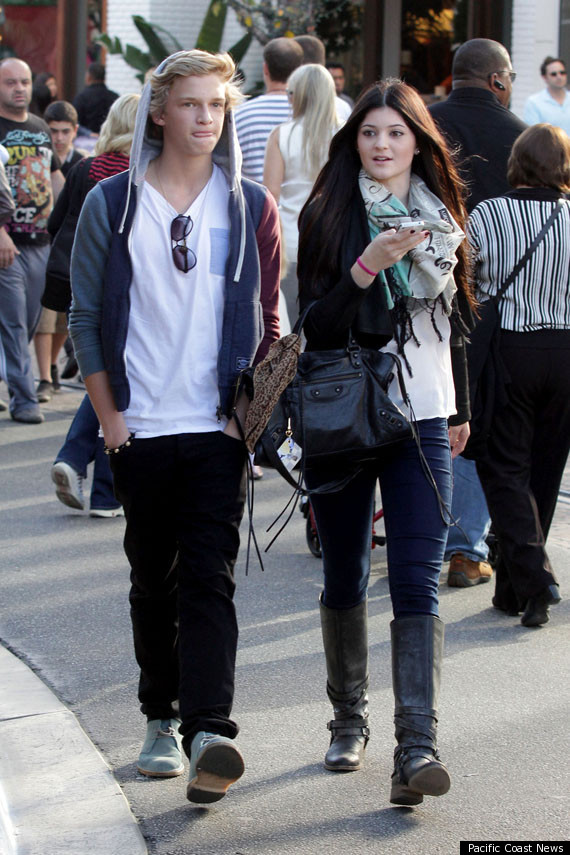 More celebrity couples!

SUBSCRIBE TO & FOLLOW ENTERTAINMENT
Spilling the tea 24/7. Never miss a beat. Learn more