Now Gaga's back on the cover of the magazine's January 2012 issue, but this time she's appearing in, well, actual clothes.
For the cover, Gaga's almost swallowed up in a red layered crop top and skirt that reminds us of the sky-high Paco Rabanne dresses and Philip Treacy headpieces she wore to the European Music Awards earlier this month. Her blonde hair is tucked behind the giant red hat, and her winged eyeliner and red lipstick complete the dramatic look. Gorgeous!
And there are more style highlights inside. In the editorial, Annie Leibovitz shot the singer perched on a boat, basking in the sunshine in incongruous Victorian grab. Maybe Gaga doesn't sweat?
If you're looking for a real Gaga-esque shockworthy twist to the article, here you go: the Vanity Fair issue will also include nude drawings of the singer, which were sketched by Tony Bennett. Yes, that Tony Bennett.
Check out the cover below and read a preview of the interview with Lady Gaga at Vanity Fair.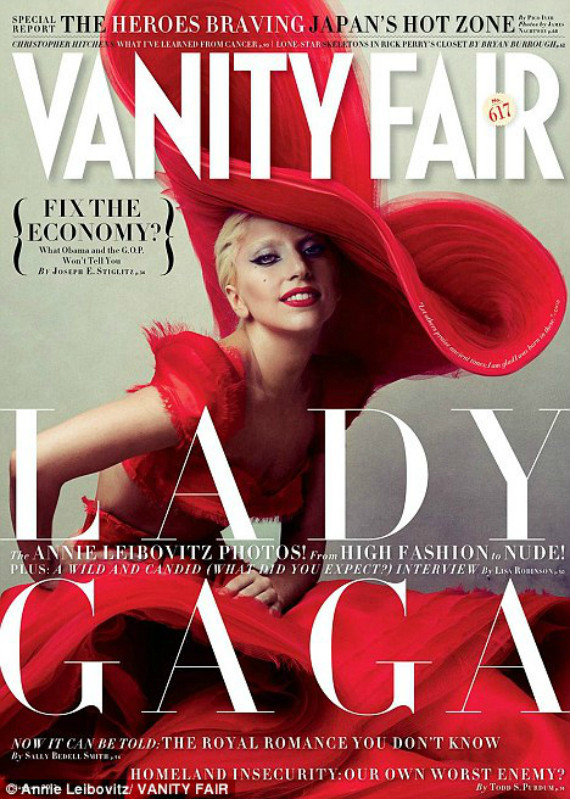 FOLLOW HUFFPOST