While her sister Lindsay has been playing by the rules and fulfilling her court-ordered community service, 17-year-old Ali Lohan nabbed another modeling gig, this time posing for the cover of the New York Post's Page Six Magazine.
Ali looks ethereal on the cover, wearing a white dress with a flowered tiara in her hair. We're loving her look!
In the interview, as reported by People, Ali sets the record straight about those plastic surgery rumors, which flared after she was spotted with a drastically different looking face back in September.
"I was cracking up. Because, like, when would I do that? I'm 17 years old. That's not legal! I would need my mother's signature, and do you think my mom would sign off on that? No! It's not the right thing to do. It's stupid. I don't listen to it. It's absolutely not true."
Ali, who's signed with Next Model Management -- last month she did a sexy photoshoot for Fault magazine -- said she's been offered drugs. Oh no! We hope we don't see where this is going.
But thankfully, Ali says she's been careful to stay out of trouble:
"I just say no," she said. "I'm lucky enough that I had my sister to learn from. I've seen people do it to her, so I've learned to be like, 'That's stupid, no.' That's why me and Lindsay are also so close, because we're able to talk about those things together."
Check out Ali's dreamy cover below and read more about the interview in People.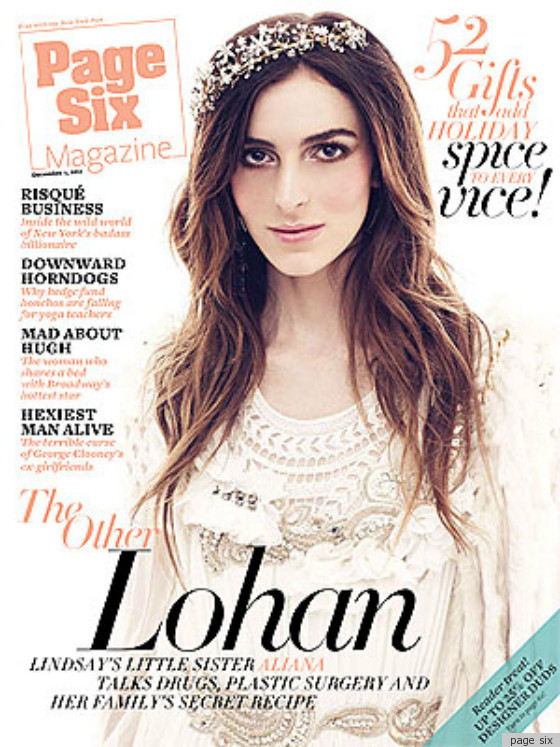 YOU MAY LIKE
CONVERSATIONS
FOLLOW HUFFPOST