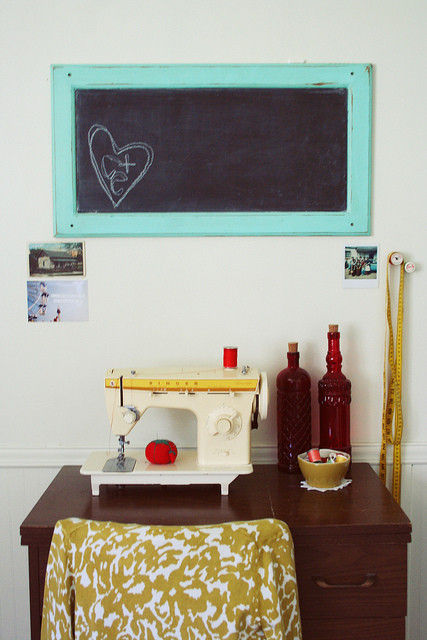 Not sure what to do with that cabinet door that needs to be replaced? Turn it into a chalkboard with this super quick craft.
What You'll Need:
Chalkboard paint
Painter's tape
Brush
How To Make The Chalkboard:
1. Tape off the outer edges of the door so your chalkboard has a frame.
2. Apply a few coats of chalkboard paint and let it dry.
3. Add a layer of colored paint to the outer edge and distress it with a cloth to give the chalkboard frame a vintage look.
And, be sure to check out our other great crafts in our Craft Of The Day slideshow below.