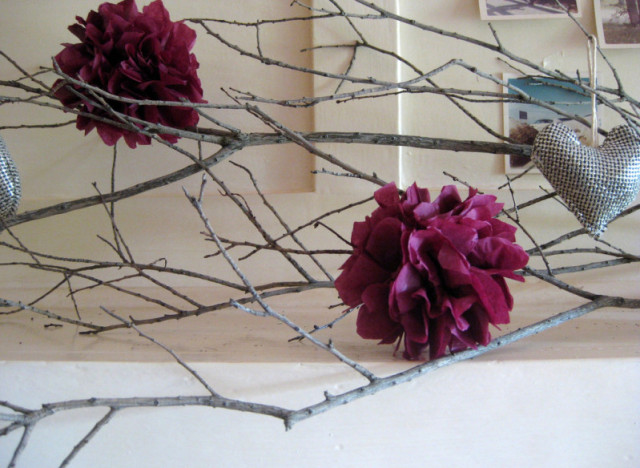 This Craft Of The Day is all about elegance...and ease. Flickr Photo by Various Brennemans
Tissue paper pom-poms are a great craft because they're versatile, colorful and most of all cheap. No matter the home, the color scheme or the occasion, these decorative items will look wonderful. Hang large ones from the ceiling for a bold punch of color or shrink them down to make ornaments for your tree. You can even string them into a garland for the mantel or stair-rail. Since each takes about a minute to make, your imagination is really the only limit.
What You'll Need:
Tissue paper
Florist wire
Scissors
How To Make It:
1. Lay ten sheets of tissue paper (size depends on your desired pom-pom size) and fold one end. To give you an idea of the fold size, for a 20x30 inch sheet, would would fold approx. 1.5 inches.
2. Continue folding accordion style (fold, then flip and fold, then flip again, etc.) and make sure to press each crease firmly.
3. Wrap your florist wire around the center of the folded tissue, making sure it is tight.
4. Use your scissors to cut either end in a decorative style - round, scalloped or pointed depending on the look you want.
5. Gently pull the tissue paper up towards the center of the flower, separating them one at a time.
6. Keep playing with the folds until the pom-pom is how you want it, then display.
And, be sure to check out our other great crafts in our Craft Of The Day slideshow below.