You can stop holding your breath, America, Dan Quayle will be endorsing Mitt Romney for president. It was touch and go there a while, but the wait is over, and the Romney camp will finally enjoy that storied Quayle bump.
But this, as always, left us asking, "Why?"
Here at HuffPost Comedy, we know that there's never one simple reason why things happen. That's why we have pie charts; to simplify the complexities of our modern world, and remind us of delicious pie in the process.
So here's a quick look at the reasons why Dan Quayle is endorsing Mitt Romney for president. Let us know why you think Quayle has caught Mitt fever in the comments.
Why Dan Quayle Is Endorsing Mitt Romney For President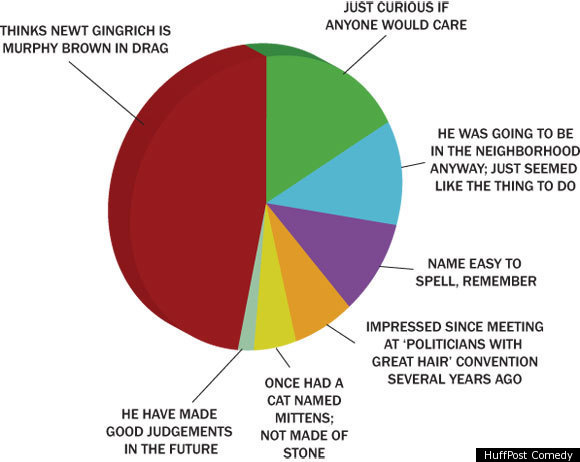 SUBSCRIBE TO & FOLLOW ENTERTAINMENT
Don't be the last to watch the viral video everyone is talking about. Learn more