Ever thought about forcing your groom to clean on wedding's eve? Or, maybe it's a whale's tooth you're hoping for from your future fiance. Maybe not, but in some parts of the world these are standard wedding procedures. In this infographic, or friends at AFAR take a look at the state of global marriage, and some of its quirkier traditions.
If you've ever wondered what the average marriage age in Kenya is, or what percentage of Israel's population is married, click the graphic below.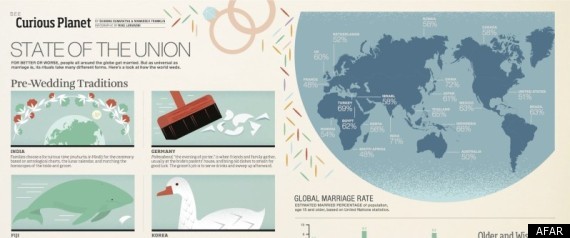 SUBSCRIBE AND FOLLOW
Get top stories and blog posts emailed to me each day. Newsletters may offer personalized content or advertisements.
Learn more