In one of the most closely-watched trials in years, a jury found Casey Anthony not guilty in the death of her 2-year-old daughter Caylee. The saga began when Casey Anthony's mother, Cindy Anthony, reported her granddaughter missing in July 2008, claiming she hadn't seen the girl for a month. As law enforcement officials and volunteers searched for Caylee Anthony, Casey Anthony was accused of misleading investigators. Caylee's remains were recovered in December 2008 and her mother was charged with first-degree murder, aggravated child abuse, aggravated manslaughter of a child and four counts of providing false information to police.
She was acquitted of all charges except misleading investigators.
Think you know lots about the Casey Anthony trial? Test your skills as a forensic expert in this Casey Anthony Crime Lab Quiz.
Casey Anthony Trial Quiz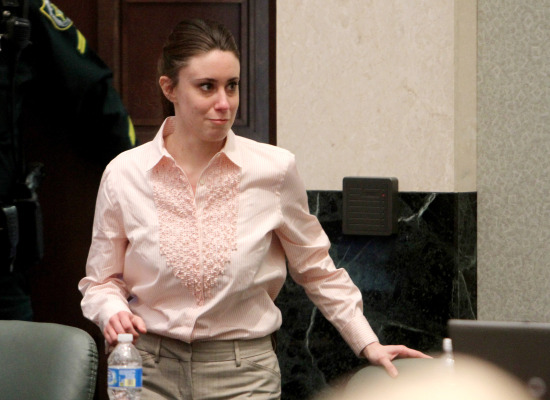 To get the highest score, get all the answers right in the fastest time!
The clock will start as soon as you submit your first answer.
0:00
Bugs played a key role in the Casey Anthony trial. How were they introduced as evidence?
So-called Coffin flies recovered from the trunk of Casey Anthony's car indicated that Caylee's remains were stored in the vehicle for a period of time, prosecutors alleged.
In the wooded area where Caylee's remains were found, spiderwebs had been torn in the days before investigators discovered the child's body, proving that someone visited the site during the search for the missing girl.
While wearing a "bug," an inmate in jail with Casey Anthony recorded the 25-year-old discussing details of her daughter's death as she awaited trial on check fraud charges.
The remains of a rare species of praying mantis, spotted only in wooded areas of southern Florida, was found on a pair of muddy sneakers in Casey Anthony's residence -- potentially linking Casey Anthony to the place where her daughter's body was recovered.
Check out our BTK Trial Quiz for more Crime Lab action!